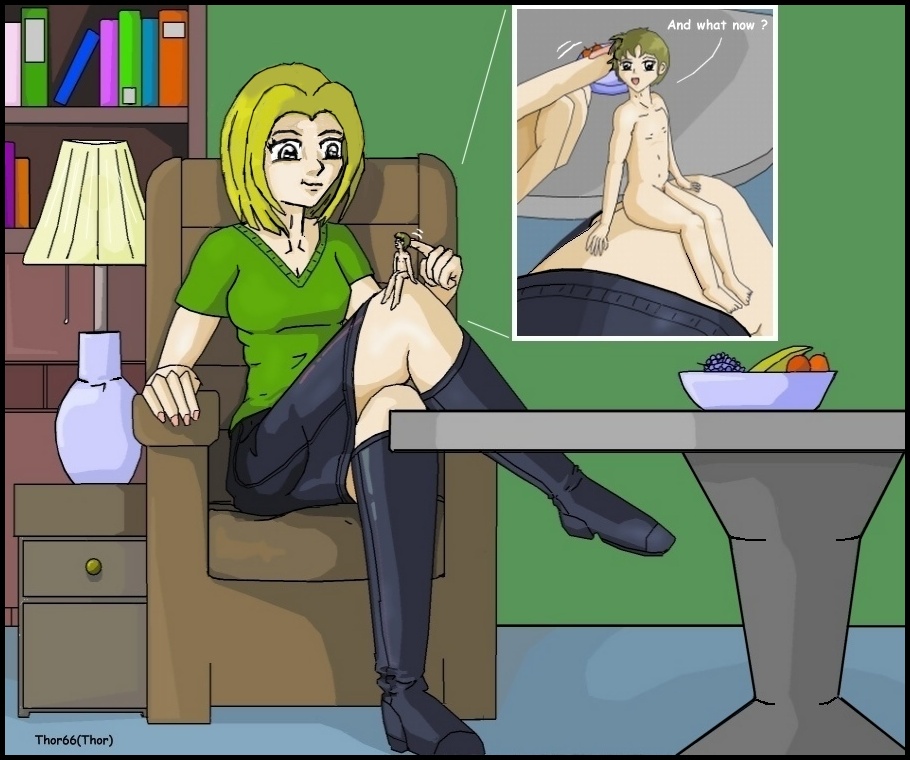 It is a calm afternoon at home. Now it's the proper time to have a rest and pay attention to your loved ones.
This giantess is doing exactly this. She has a gorgeous toy who needs cares, too. Everyone likes to be loved and taken care of.
Lots of men would give everything to be in this guy's place. He's so lucky, but he doesn't even know it yet!