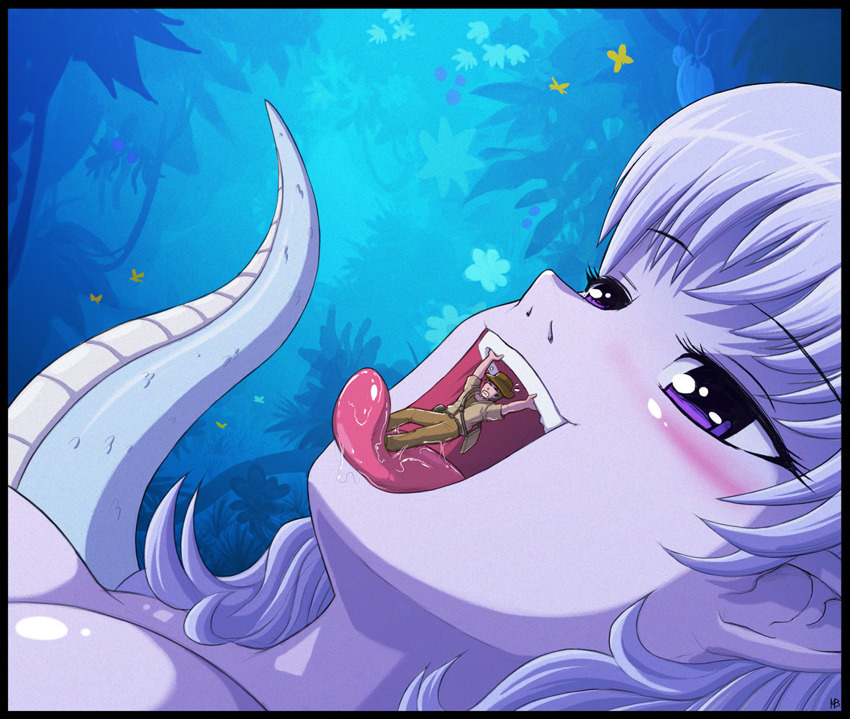 Unfortunately, this poor man didn't manage to run away from the giantess. She caught him and put him in her mouth.
He was desperate. She had to do something in order to save his life. He tried to stop the closing jaw but he didn't have enough strength.
Eventually, the giantess closed her mouth and this was the end for him. There was no way out!
Credit to Giantess-7of9