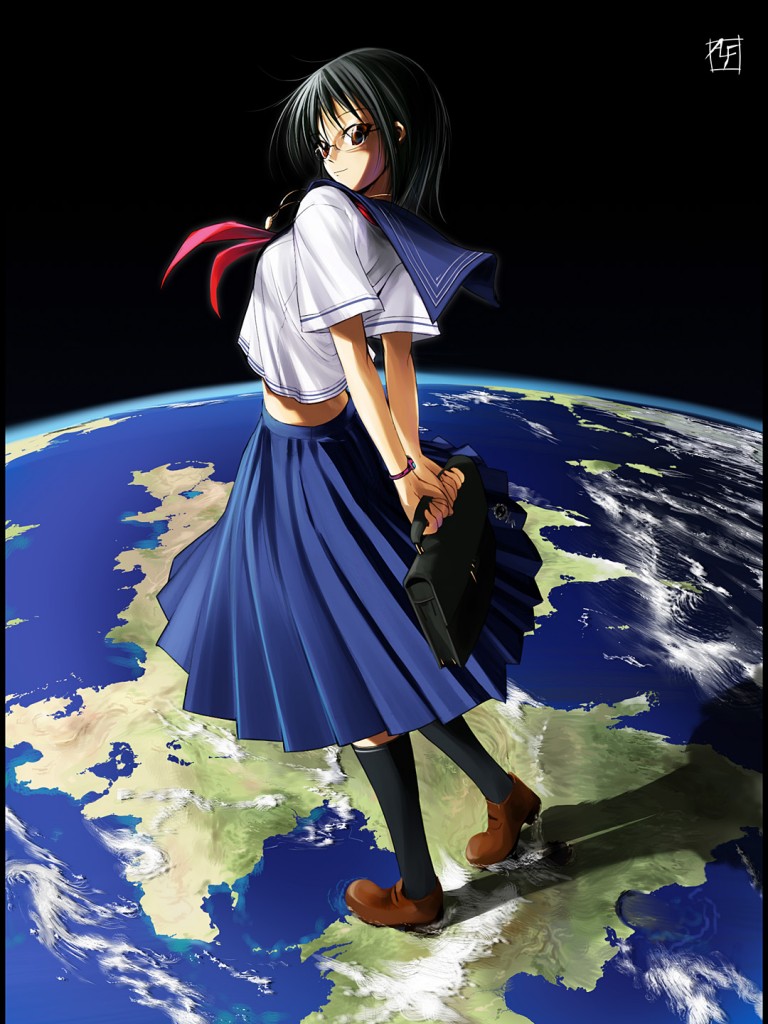 This cute student girl decided she was not good enough at geography. She needed to learn from practice.
It's good that she's so big. Now she can see the planet from a distance and learn everything she needs to know – about the continents, countries and oceans.
Now she will be the most diligent student at school!