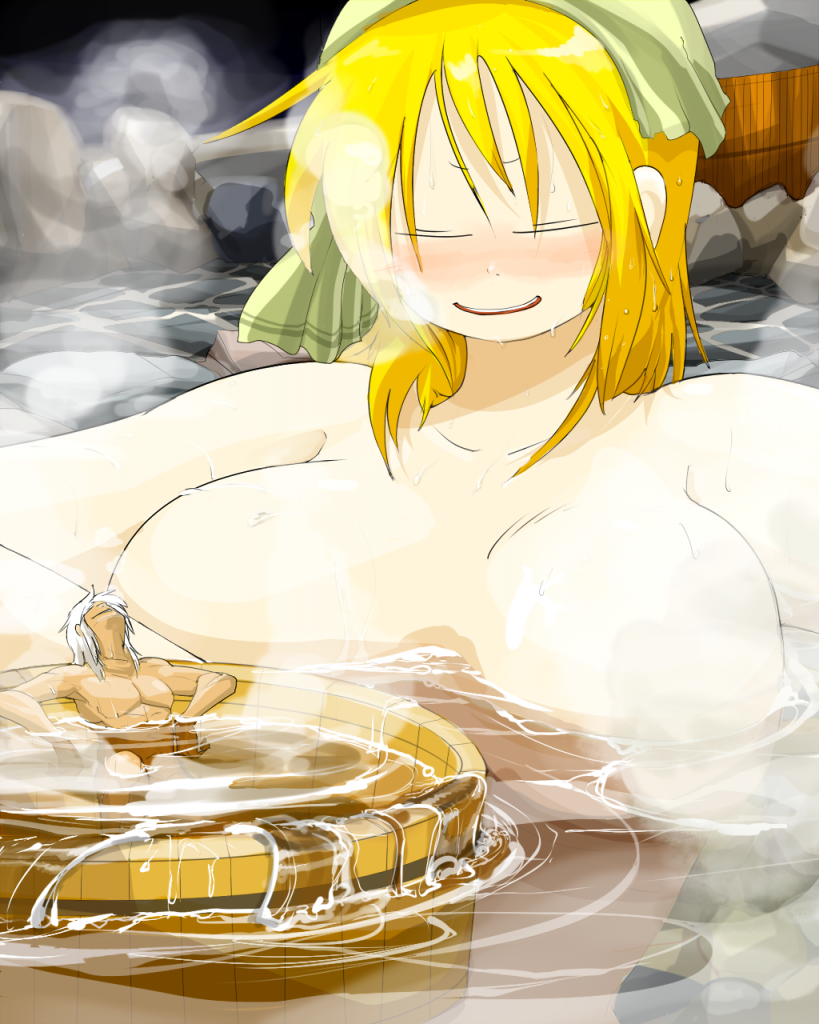 Right now I really want to be in their place. I dream of a hot bath, just relaxing and thinking of some nice moments.
This guy is obviously enjoying his time there. Everyone would envy him that he is there with such a sexy naked giantess. The one thing he doesn't realize is what will happen afterwards.
The giantess will eventually get hungry but she won't fancy going to the fridge. So the only choice she has is to eat her little friend.
Too bad for the tiny guy, but at least he got a decent rest before that.
Credit to Giantess-7of9