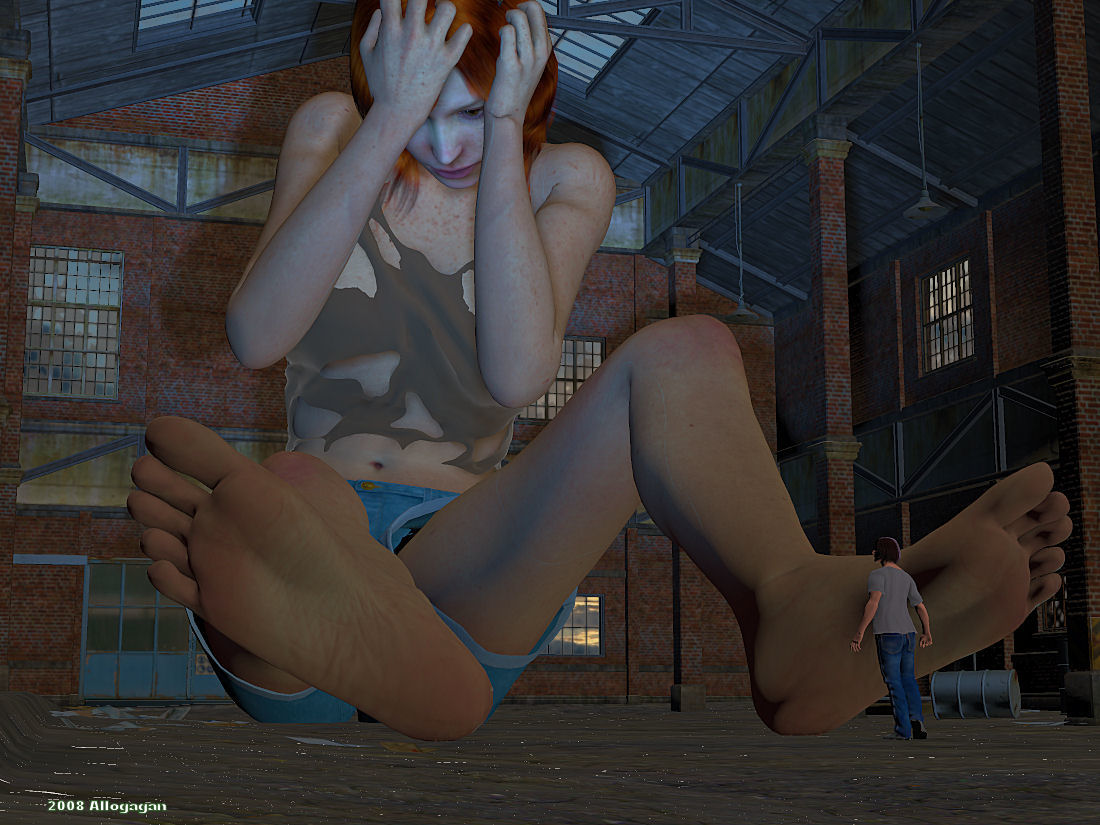 This giantess was taken to a large warehouse for some experiments.
Evil tiny people wanted her to try a new medicine on her. It's strange how they caught her, isn't it?
An army of about 100 tiny people was hired to do that. They used ropes in order to tie her and drag her to the warehouse. She was so miserable. She couldn't believe that they could do whatever they want with her.
But one day, while she was thinking of how to escape, a kind tiny man came near her.  He wanted to help her. I wonder how he'll do that…