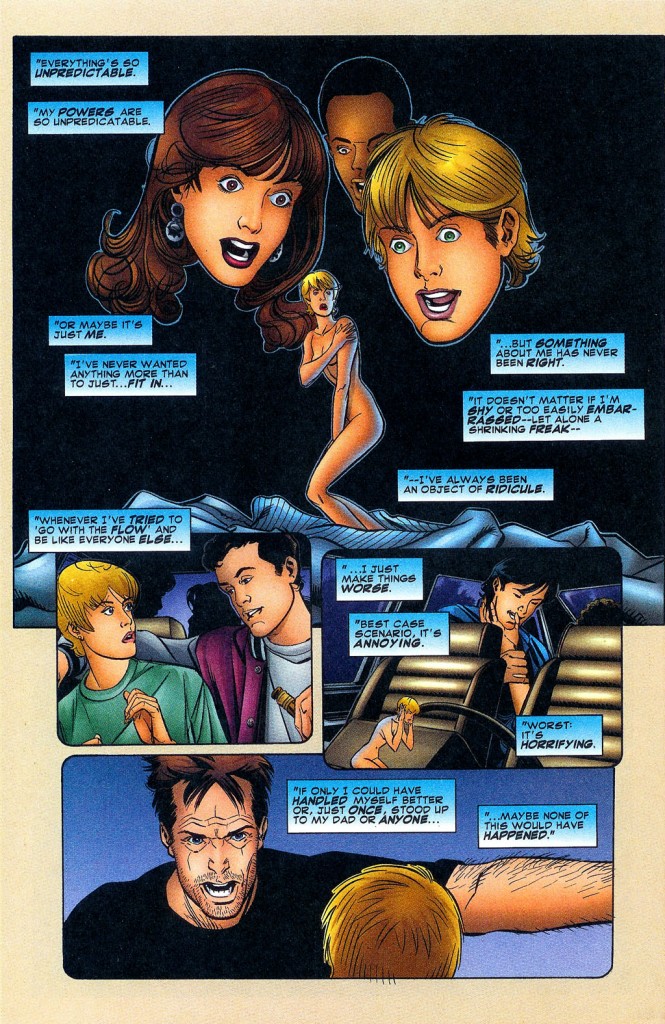 This giantess feels so unsure. Her life is so unpredictable. She doesn't know what will happen next. All she knows is that nothing is right when it is about her.
Everyone makes fun of her and treats her really bad. No one notices her. Not only does this make her feel embarrassed, but really tiny too. She just doesn't fit in the society.
This sad story has made her too insecure. She doesn't know how to stand up for herself….