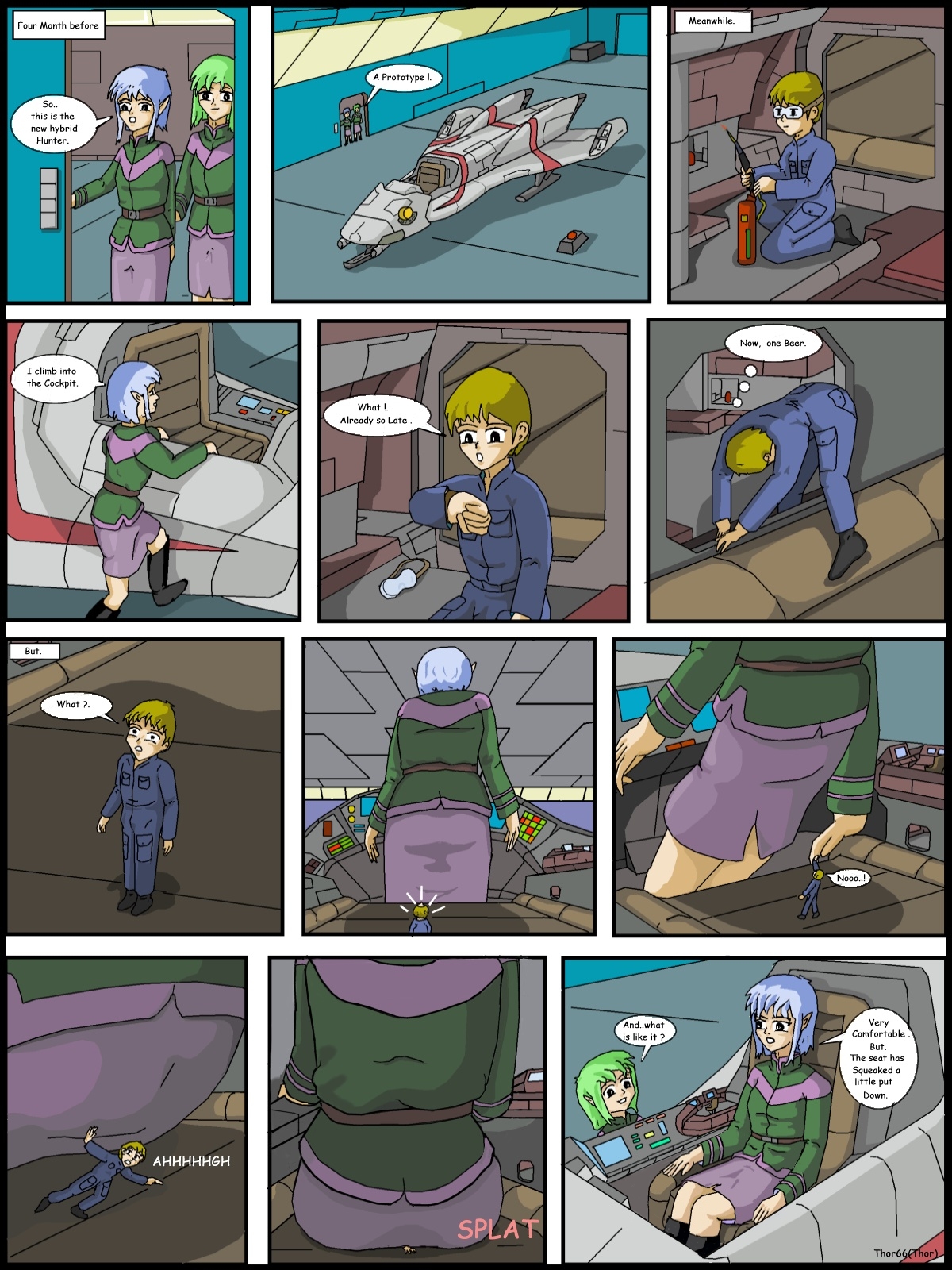 Four months before…
Mankind had discovered that there's a way to fly to the stars. There they met some aliens. Some were kind, and some were not. Unfortunately, the people had a problem. They were the smallest race in the galaxy.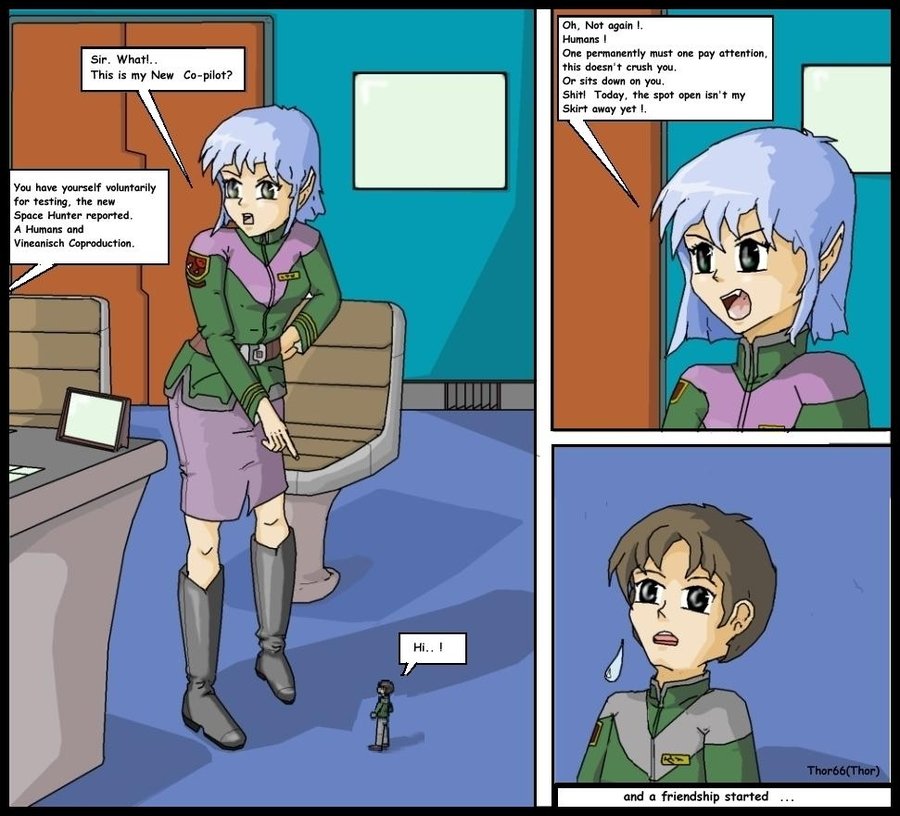 Four months after…
A giantess company is in search for a co-pilot for one of their expeditions in space. Unfortunately, a tiny man has appeared to be this candidate. Huge giantess is both disappointed and angry because of this choice. She must be really careful not to hurt him. But the a friendship begins…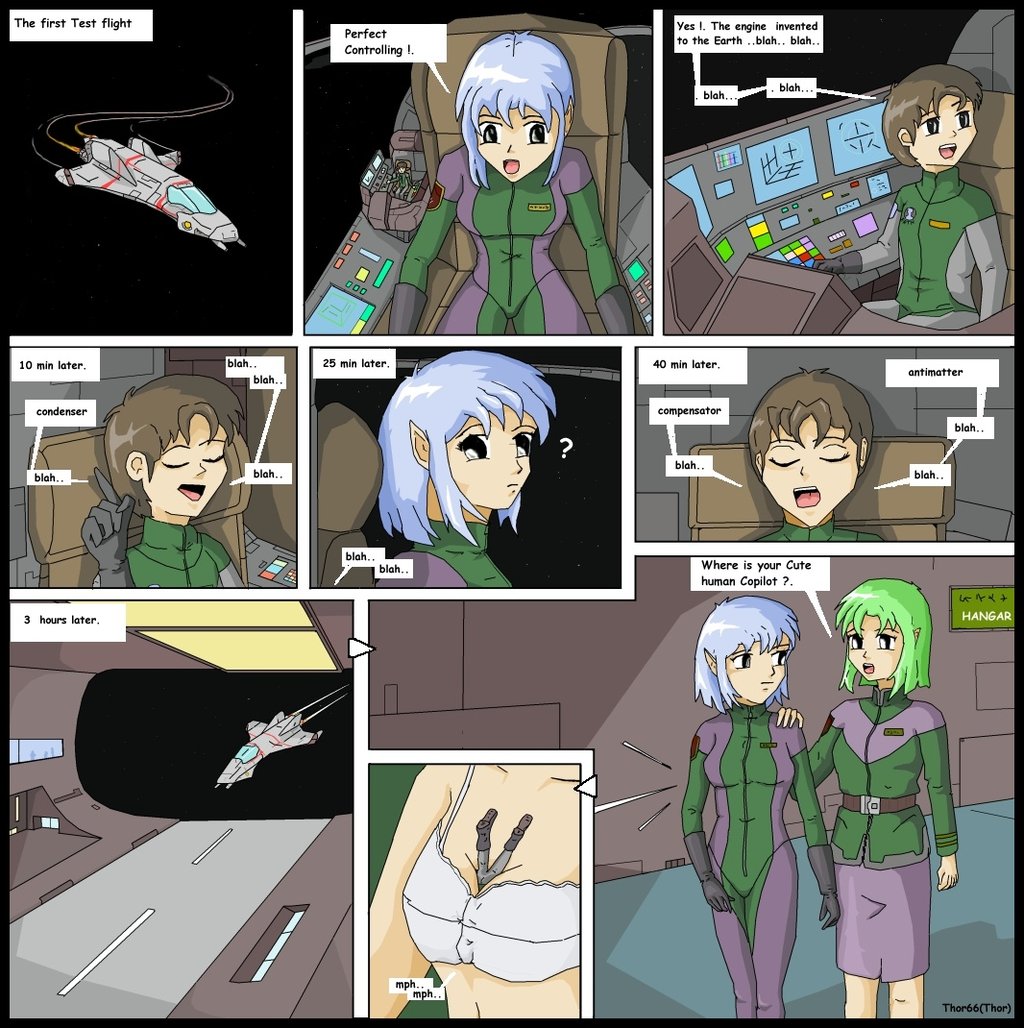 3 Days Later
The first test flight begins. The tiny human began to talk too much and this got on the nerves of our giantess. She had one perfect solution to this…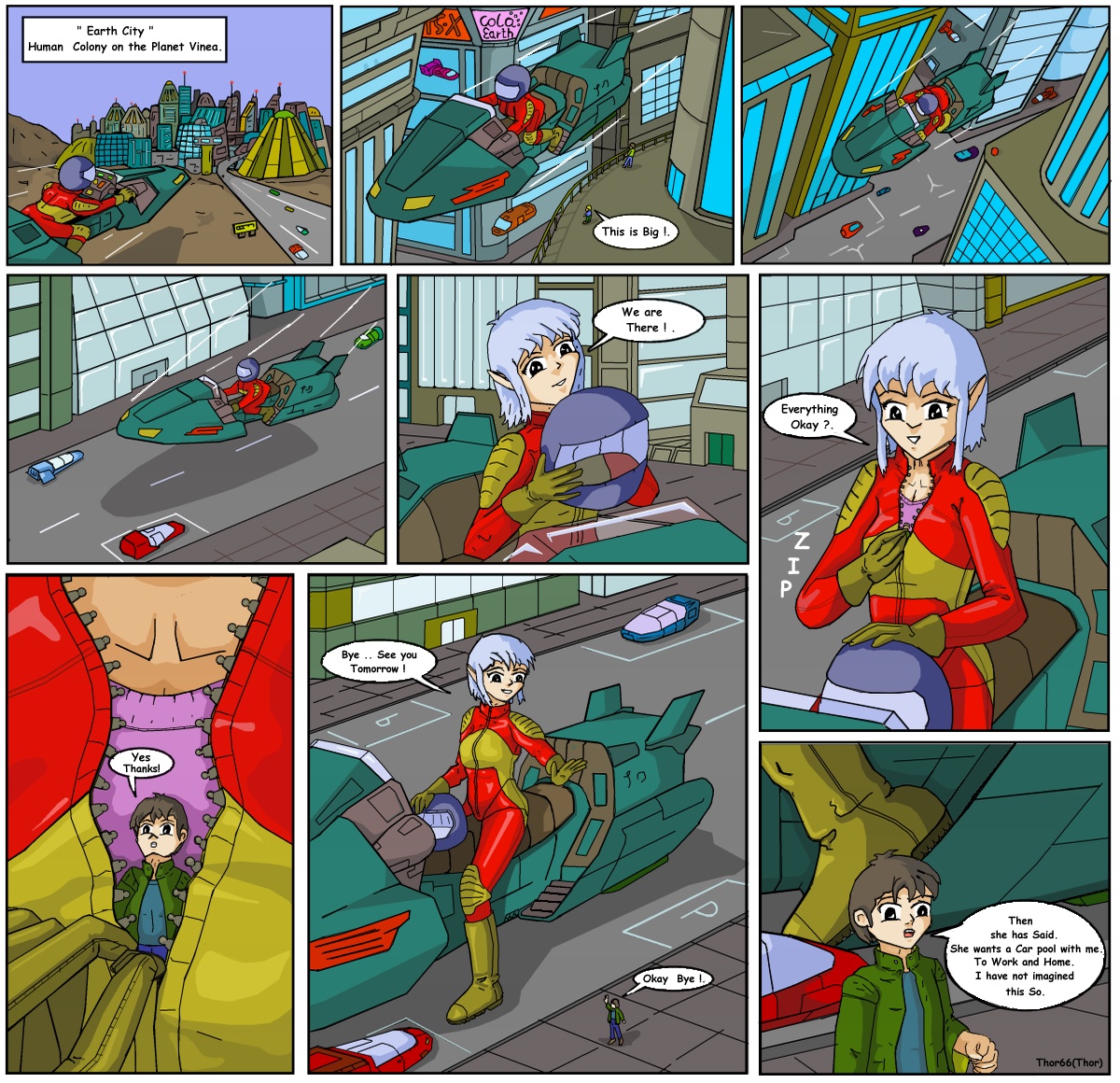 One Week Later
They finally landed on the Planet Vitea. There was Earth City. Tiny people were wondering what has come into their town. Our giantess left her guy there to visit his parents.
This was the story of one great friendship. I wonder if they will meet again.