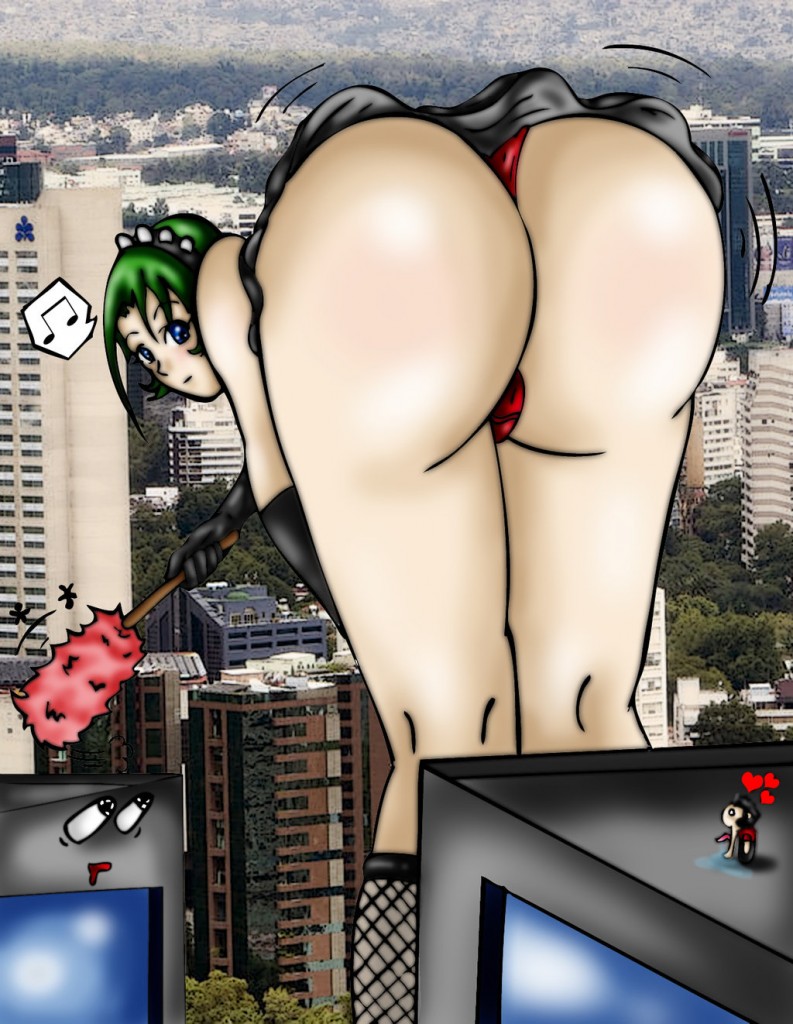 It's time for the sexy maid to get down to work. The city is all dirty and it needs cleaning.
What a pleasant view for its citizens! Our girl likes to wear short skirt so imagine what happens when she bends… All eyes are stared at her!
She is like their goddess!