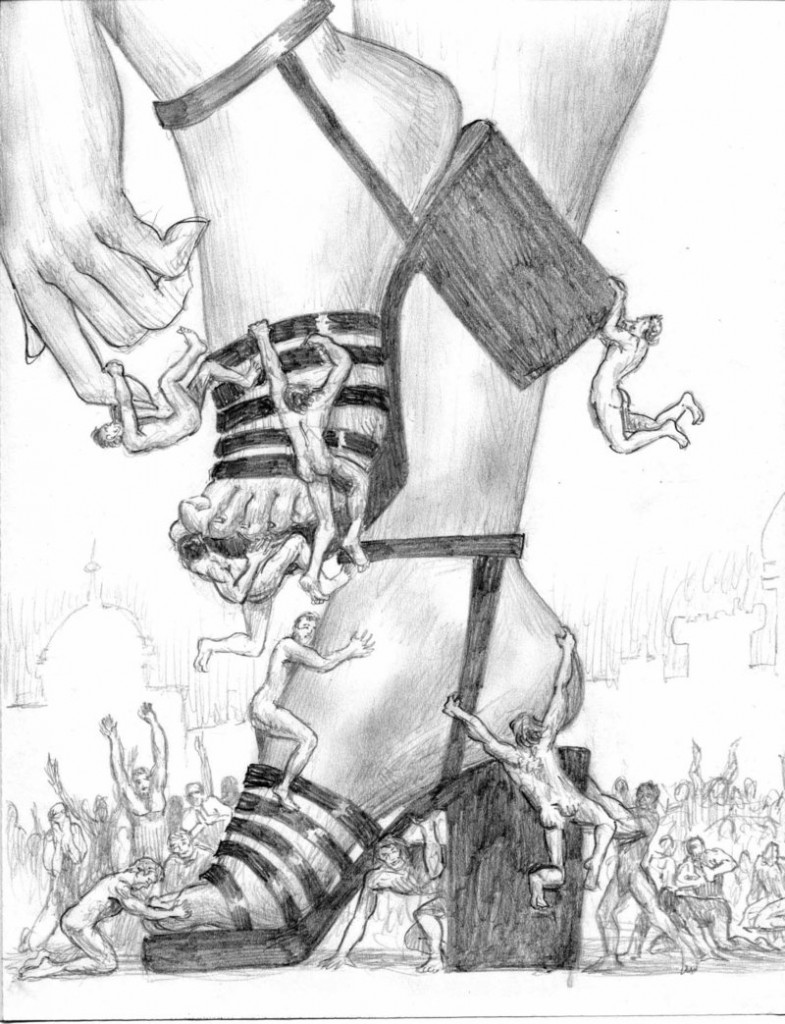 Wow, we have a really wild giantess. She has been out all night partying. The tiny people were so fascinated by her that they want her on the dancefloor a little more. Who wouldn't want such a sexy giantess?
But she is in a hurry to leave because her hubby is waiting for her. No matter how hard little people are begging her to stay, she doesn't want to hear them. She must get around them and get home.
So what other choice she has except for stepping on them? If they don't want to leave, she'll go through them. That's the risk in worshiping a giantess.