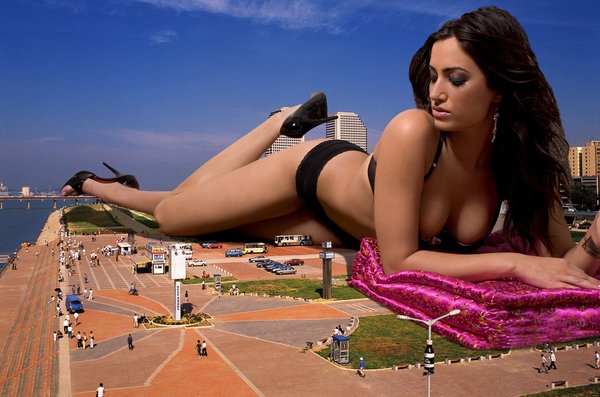 Giantess love attention! And what a better way to get some attention than sunbathing in  the center of a big city?
This giantess, with such a gorgeous body, has all eyes on her. Tiny people are speechless in front of their goddess.
While she is enjoying the summer, getting some tan, hundreds of people fall in love with her.