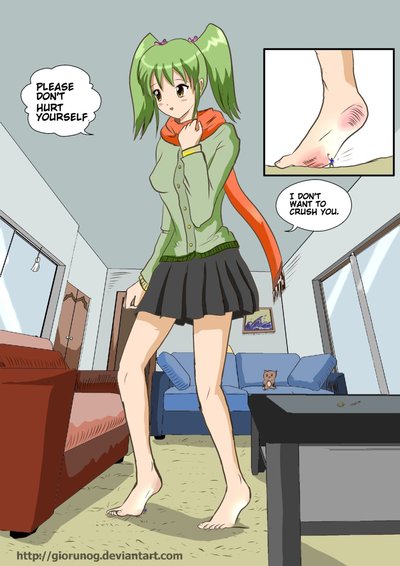 Tiny guy got so shocked by the girl's size that he couldn't move.  He totally forgot about his life.
But the giantess was so kind. She didn't want to hurt him. She begged him to get out of there because she couldn't stay long on her toes.
I hope nothing will happen to this little guy.