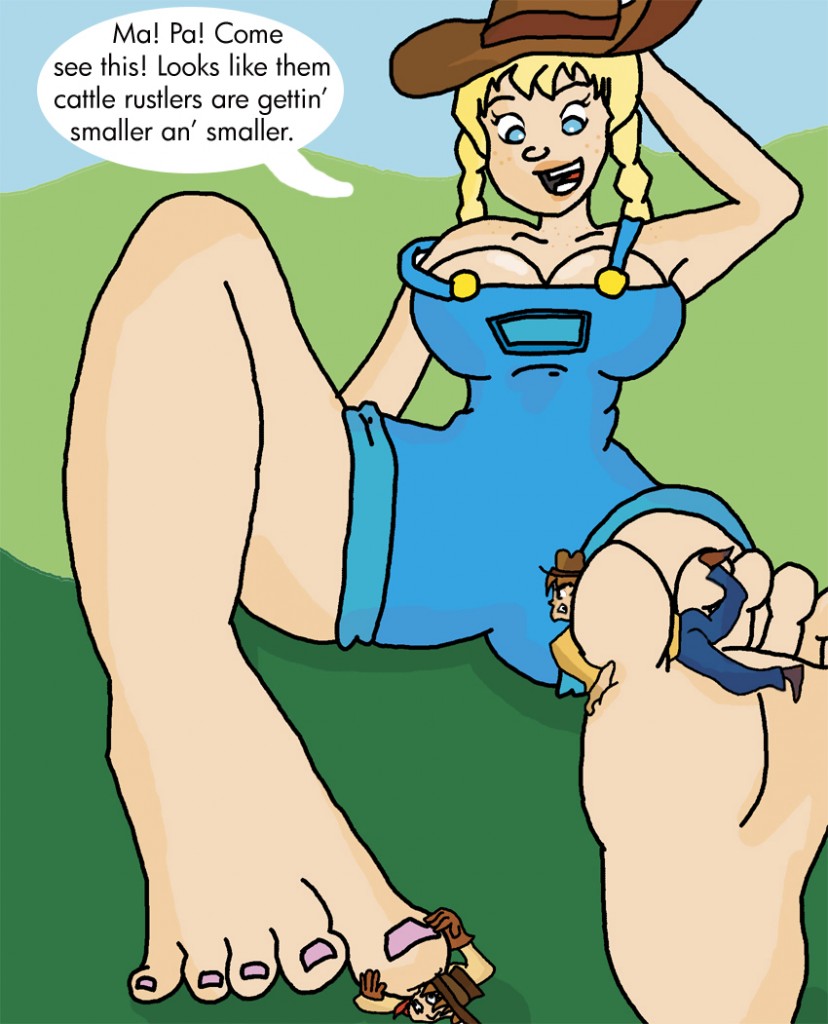 These bad cattle rustlers were hitting on her. They didn't take 'no' for an answer, and they kept annoy the cute giantess.
Although she looks kind, they really pissed her off. Now she wants to show them that she is in charge.
They have two options – they will stop flirting with her or will die in a second!
Credit to Jackurai