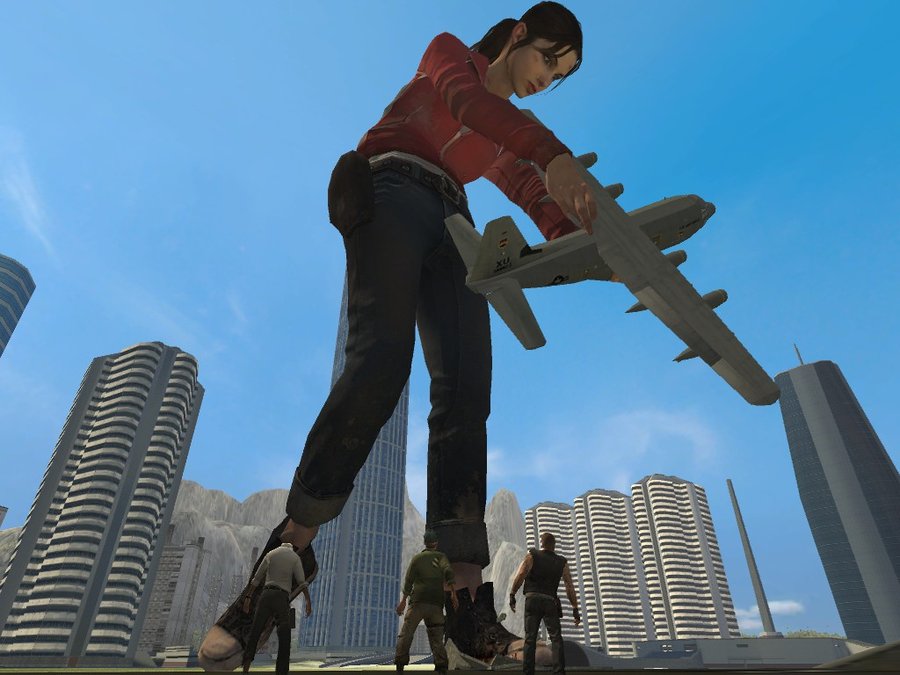 The tiny man was so busy kissing his girlfriend that he completely forgot to get on the plane. As soon as he realized that he had to say goodbye, he saw the plane flying away.
God, what a problem that was! The next flight available was in 1 week. He didn't have so much time.
And it was then that he asked his giantess girlfriend to help him. She just reached and caught the plane. How useful it is to have such a big girlfriend!