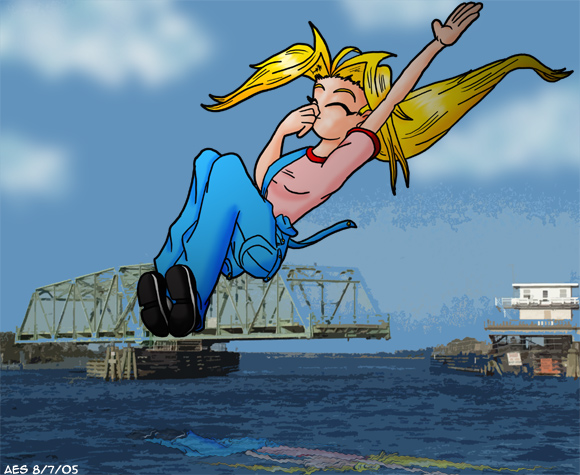 Summer is here and this cute giantess is finally in holiday. No more school, no more rainy days.
It's time to have a rest for a second and enjoy the moment.
The water is warm enough to go swimming. And is there a funnier way to do this than jump off the bridge?