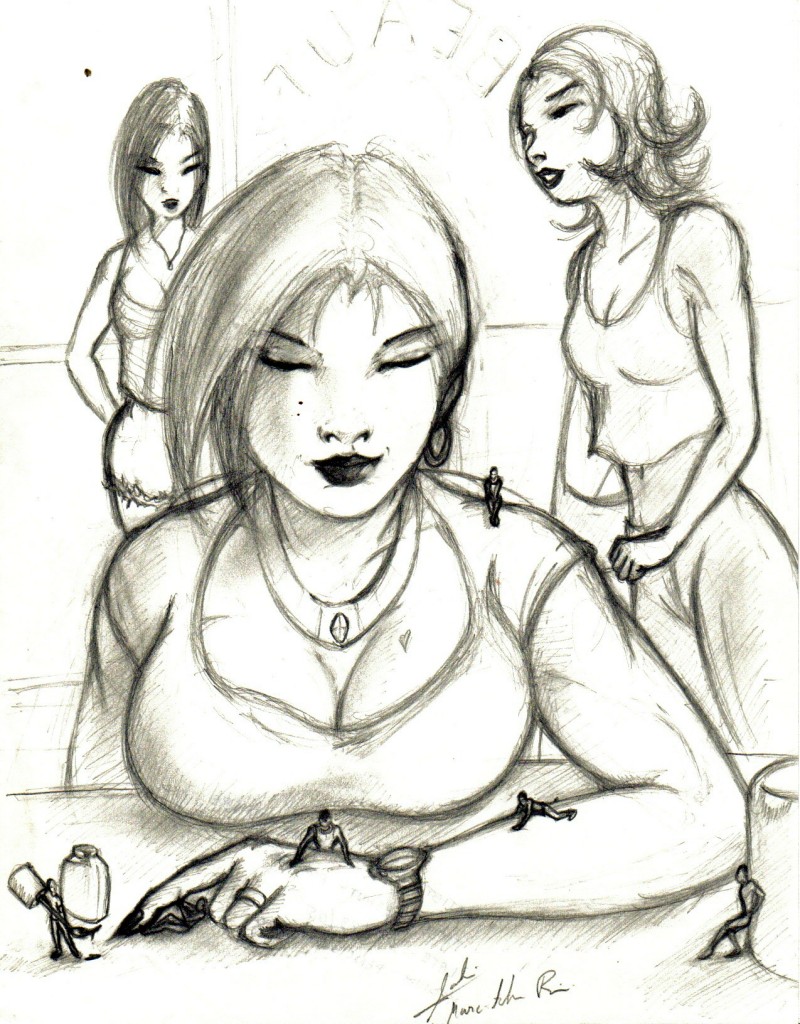 It's Saturday, the day for relaxing. Every woman wants to be beautiful and wanted by men. That's why she has to take care of her.
This pretty giantess has decided that going to a beauty parlor is a good way to have a rest.
Now the tiny men will do all the work. But be careful, little people, because if she's not satisfied, you'll be sorry.