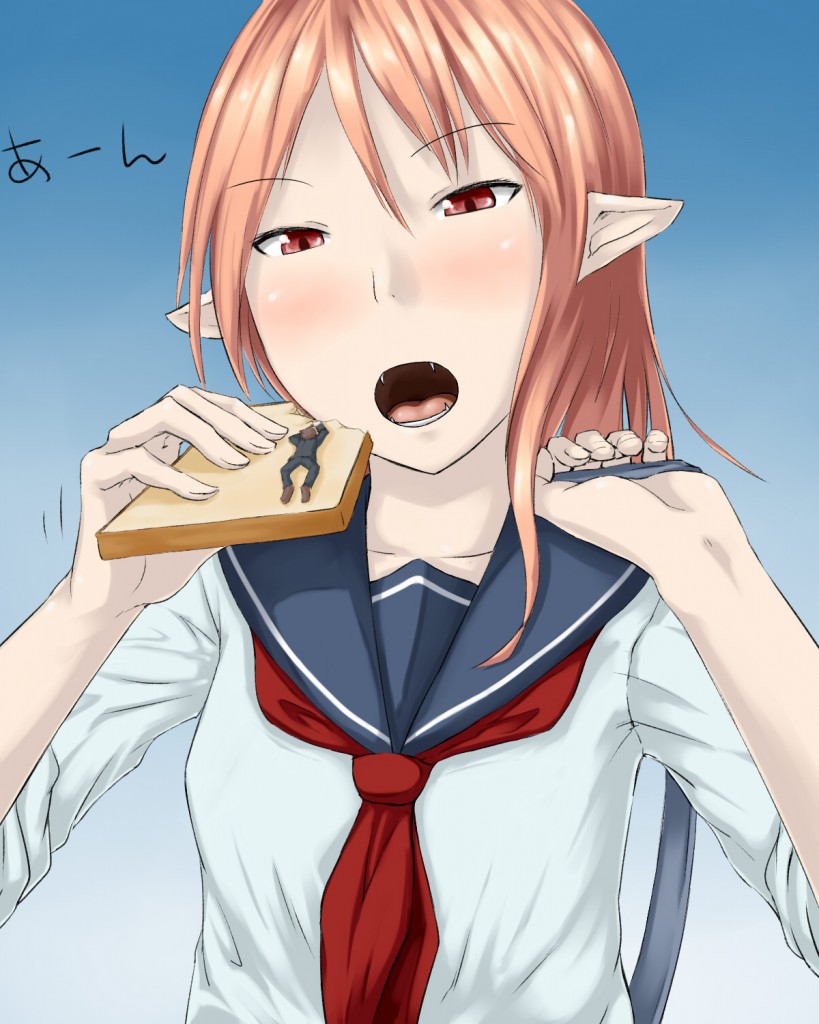 Nowadays many girls are on some kind of a diet to shred off some weight. Well, I'm not, and so is this giantess.
We both value nutritious food and don't miss a chance to eat some. What is better than a crispy slice of bread with some butter and ham on it? Maybe we can replace the ham with living tiny human.
For us, little humans, this is just disgusting, but for a giantess – there's nothing more delicious than this.
No wonder this giantess' has prepared such breakfast before school. It will give her power to make through the day.
Credit to nboud223