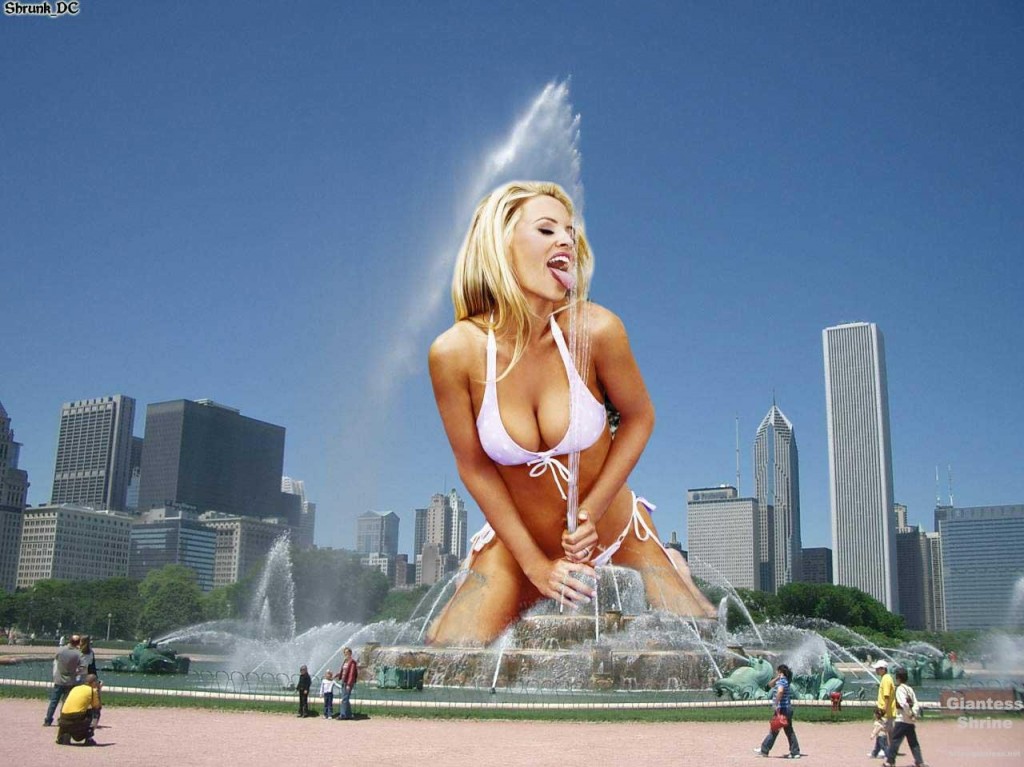 I dream of being in her shoes. Right now it's so hot here. I wish I could be splashed with water and forget about the heat.
This giantess has found the perfect solution. It's so simple and yet so effective.
And she is definitely noticed by all the passers-by. This is not seen very often.
Credit to GiantessMegan