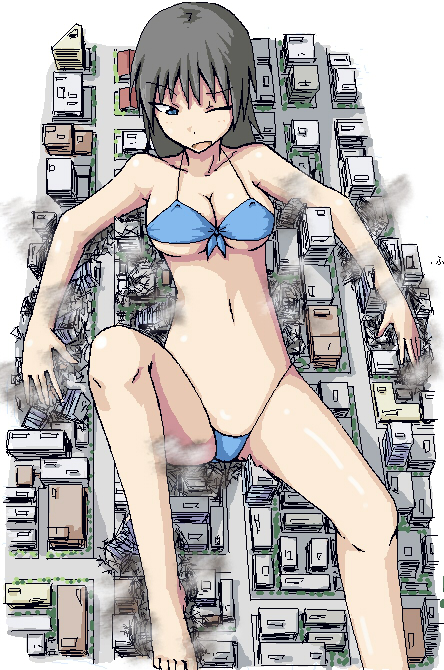 Girls nowadays are just crazy about having some tan. They go to extreme measures just to get it. Some girls use solariums, others body lotions… One way or another, all they get is some fake tan. We all know that it doesn't  look natural at all.
But this giantess turned out to be smarter. She is still a fan of sunbathing. That's good as long as she picks the right places… Obviously, she has a problem with that.
I wonder how she decided to lay in the center of the city. Everyone knows that a lot of people will die. Now a whole neighborhood is wiped out.
Credit to BavarianSoul