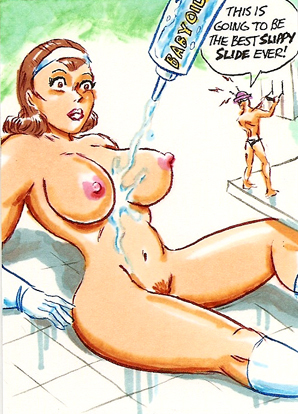 Now, when the weather is getting colder, I have already started dreaming about those sunny days in summer. And now, when I see that giantess sunbathing, I'm getting really jealous.
Just think about it – don't you miss the heat, the sun and the sand. And it's even better if you have a little servant, ready to fulfill all of your requirements!
This giantess doesn't even know how lucky she is… She is living in heaven!
Credit to Giantess-7of9