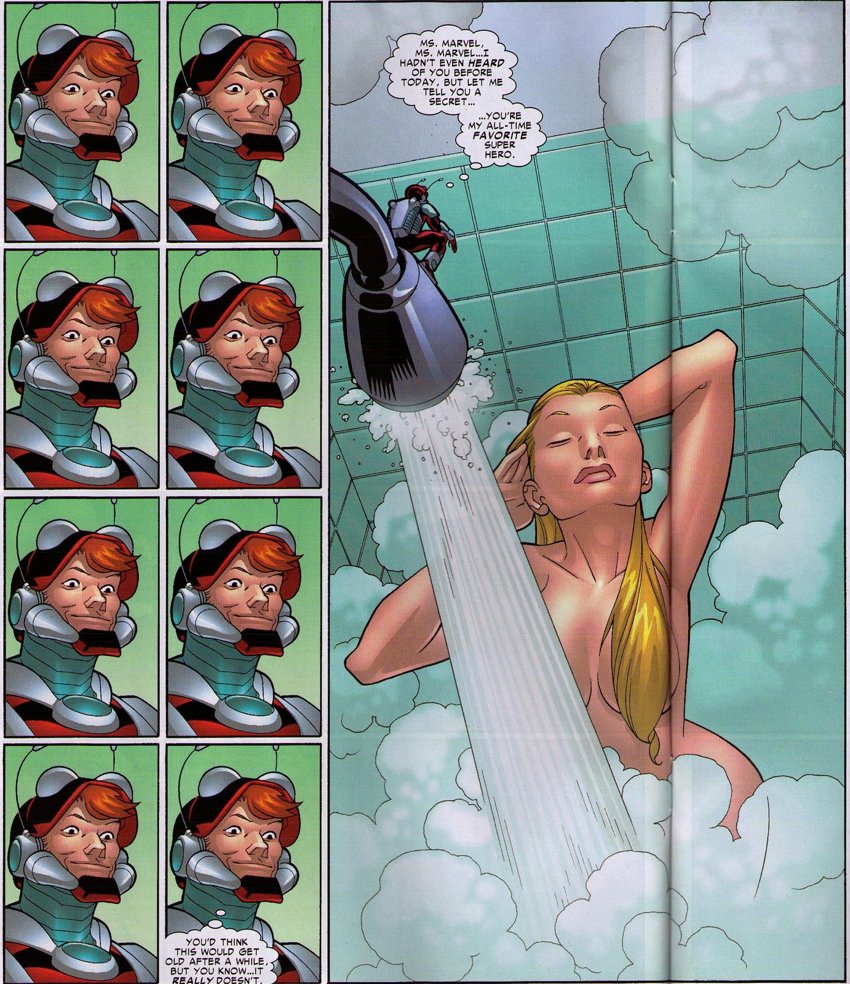 It's quite common with them to love to watch their women naked in the shower. Actually, it would be strange if they didn't like it. But sometimes they cross a line when they are watching not their girlfriend or wife.
This tiny man has sneaked in the bathroom of a giantess. Of course, she's better than any other woman because everything about her is really big. This man was rather lucky – he is so tiny that the giantess didn't even notice him.
Now he's going to enjoy the view in the best way he can!
Credit to Giantess-7of9