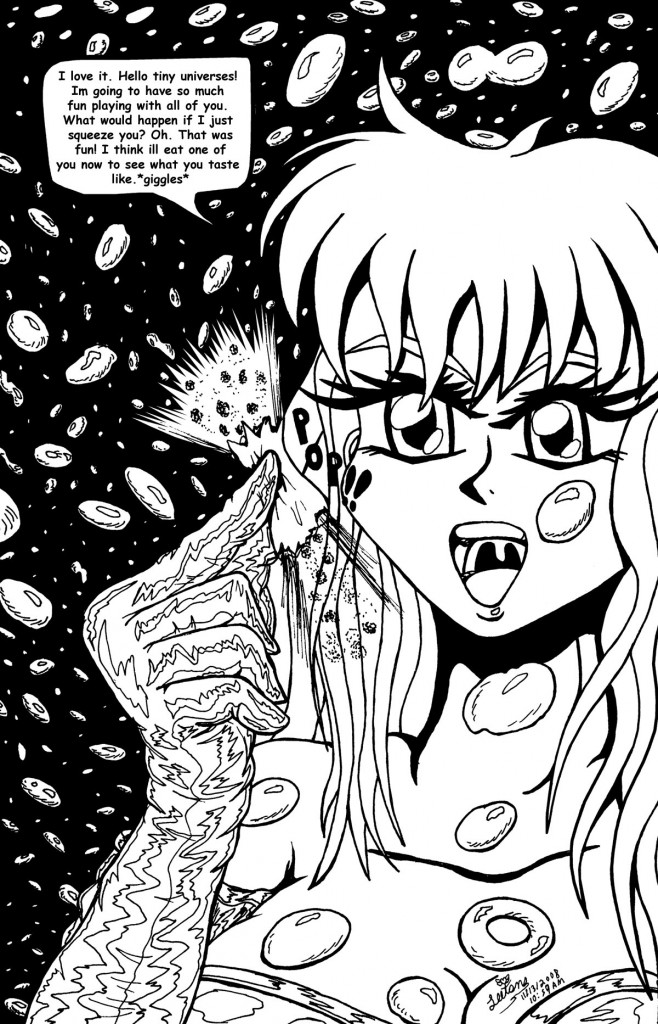 How much fun is to be a giantess. You can do everything you want with the tiny people in this universe.
She has been a giantess for some time, but haven't tried all the pleasures of being such creature.
Now she'll discover how crispy and tasty are tiny people. I feel sorry for them!