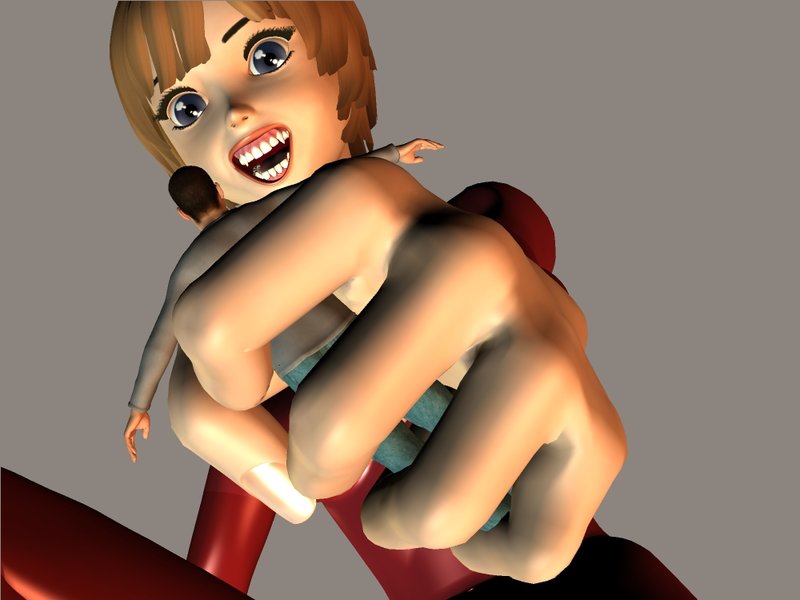 Our giantess got really angry. She just came home and what to see – a group of journalists had broken into her apartment.
They didn't want to rob her, just to see how a giantess lived. It was just out of curiousity, but this didn't make the giantess feel better.
She was really pissed off and decided that someone should pay for their action. She caught one of the journalists, who was just too slow to run away from her.
I wonder what she'll do to him. I hope he's alive after that.