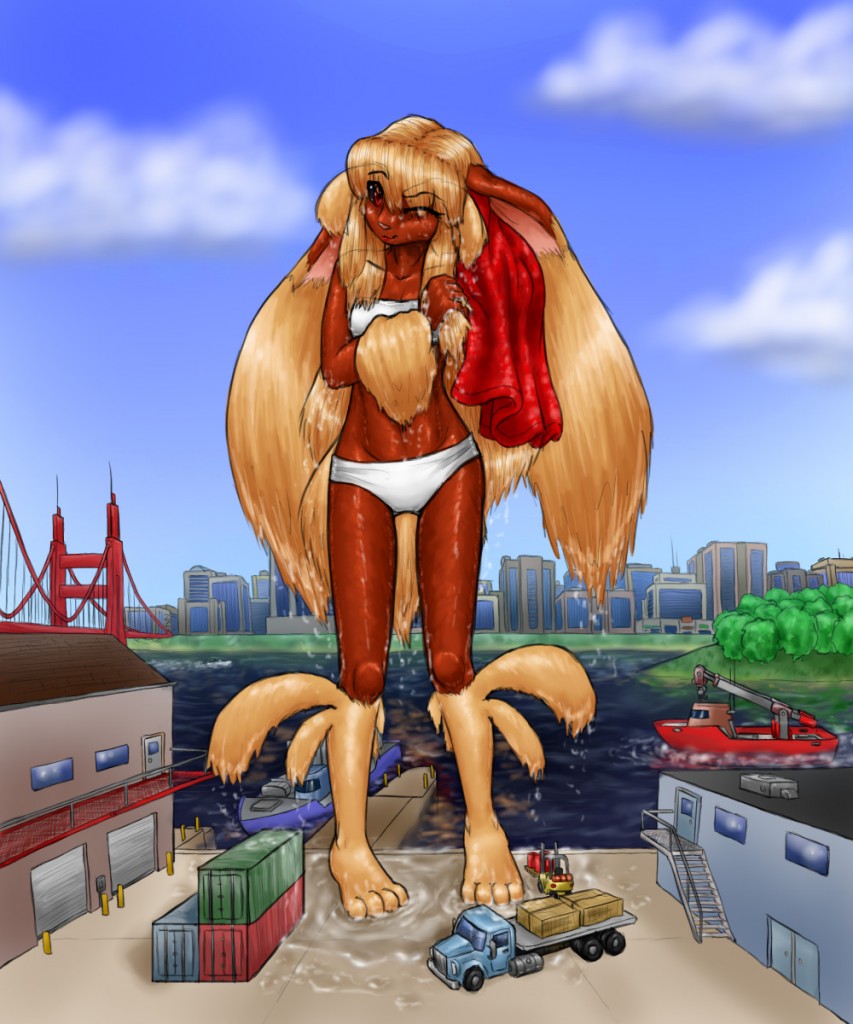 It's so hot lately. Tiny people and giantesses are trying to find ways to cool themselves.
I believe this sexy giantess has founds such way. She must be feeling great after swimming in the near river.
Of coure, she's all wet now so she should dry herself. Otherwise, she can get a cold.
Now the tiny city will get soaked. The tiny people were praying for some water. Now they have it!
Credit to AlloyRabbit