The Covered Wagon of a Family is attacked by Robber. The Parents defend themselves Bravely. But the Attackers are too Many.
The Children hide whole hinds into the Wagon. But they are discovered. As just the robbers she kill want. The Earth shakes.
The Giantess "Yun" has the whole Watches, and Rush to Help. The Robber chieftain still Yelled " A Woman only is ! " He was split in two halves few minutes Later.
But what now?  The next man settlement is a 9 days walk.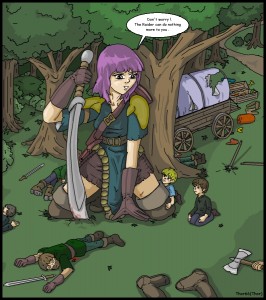 What should "Yun" do? She could not leave the boys alone to the Wilderness.
You and her Sister "Jely" are also Orphans.  Your Mother has Missing. And the father Murdered in front of the Eyes of "Yun" however, this is already Years.
"Yun" is often Away. ( She is looking for the Murderers of her Father. Four other giants. )
And her Sister is that way no longer Alone.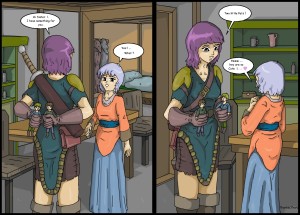 Yun exercises one of her Adopted "Pets" the Sword fight. I like such everyday Scenes. Continuation follows Later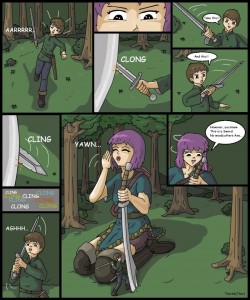 Jely is more the Female and domestic person. One can but fun fell with her have.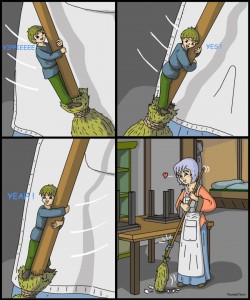 I have this Imagined – Yun and Jely life in a Cave. Better than a hut, wood saves this.
Jely was search in the Woods to meals, not many.
Only 3 Wild boars and 2 Wolves.