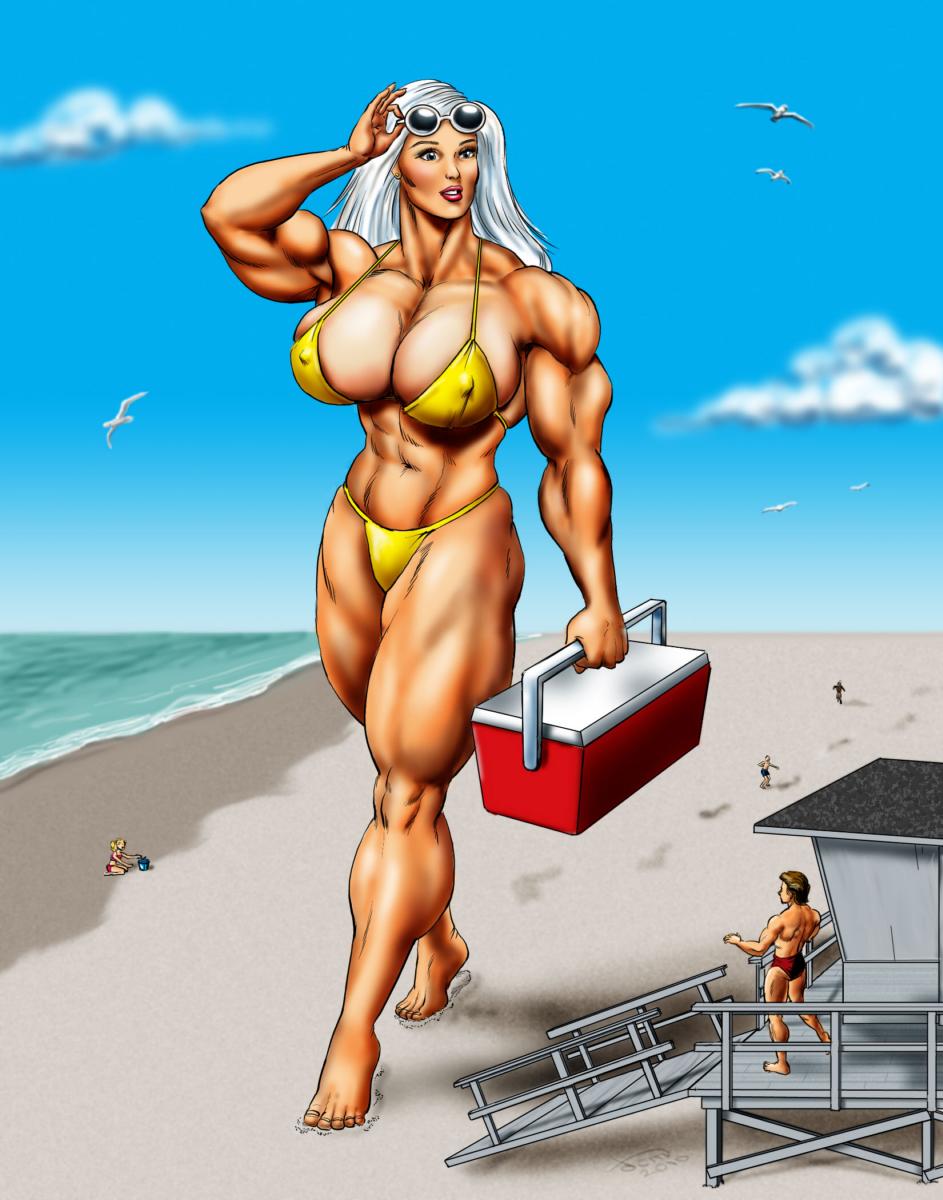 Are you a fan of the Baywatch series? If yes, then this picture is just the right for you.
Although this giantess seems a little more masculine than usual, she still posses some charm. She is the embodiment of strength.
I have no doubt that nobody will get drowned when she is around. She is able to do everything and this is the quality a lifesaver should possess.
Credit to Giantess-7of9