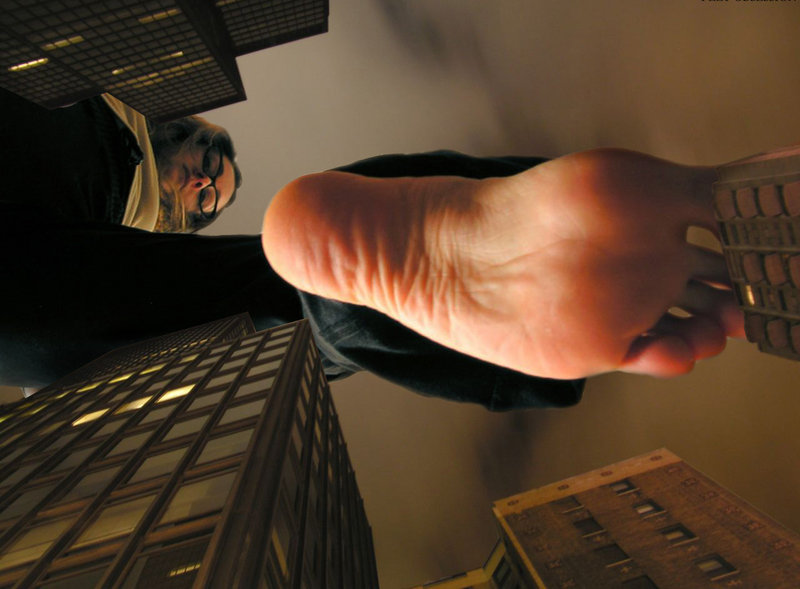 I think that sexy giantess is in a hurry to get to the university. What a faster way to get there besides stepping on some tiny people and maybe a few buildings? I'll tell ya' – there's no such way.
So, here comes the big foot – be aware of it. It is dangerous and can cause a lot of trouble. Don't make her angry or she'll crush you. Be kind and clear her way.
I hope she manage to go to her lectures on time or there will be lots of victims.