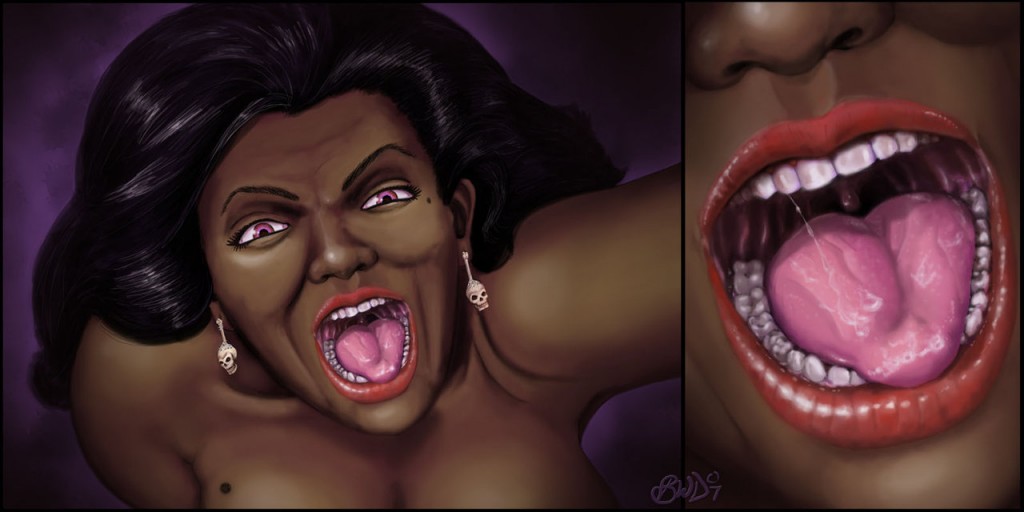 I believe that if you want to see a really hungry giantess, this is the one to choose.
Maybe she hasn't eaten for days and now the golden opportunity finally came to her. Probably some delicious tiny man ready to sacrifice his life in order to satisfy his goddess.
I'm sure that of all the things to see before one died, that wouldn't be the worst. Not that I have a death wish or anything. But this is maybe the most suitable reason to lose your life – to do good for other creatures.