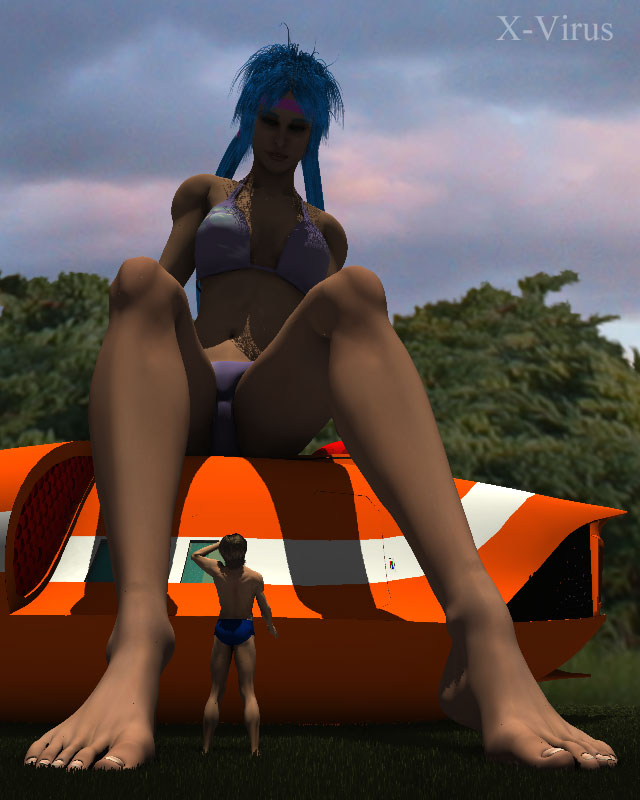 Tiny people have landed on Giantess Planet. Gosh, what were they thinking going on this planet. It is just too dangerous for them.
Little people are titbits for giantess. So rare and so delicious… There's no wonder what will happen to them. They all will be caught and maybe the giant people will have fun with them, and then eat them.
Don't be misled by her cute appearance. She'll do everything to get you and eat you. So be careful and don't make their mistake to go to such a planet, no matter how curious you are.