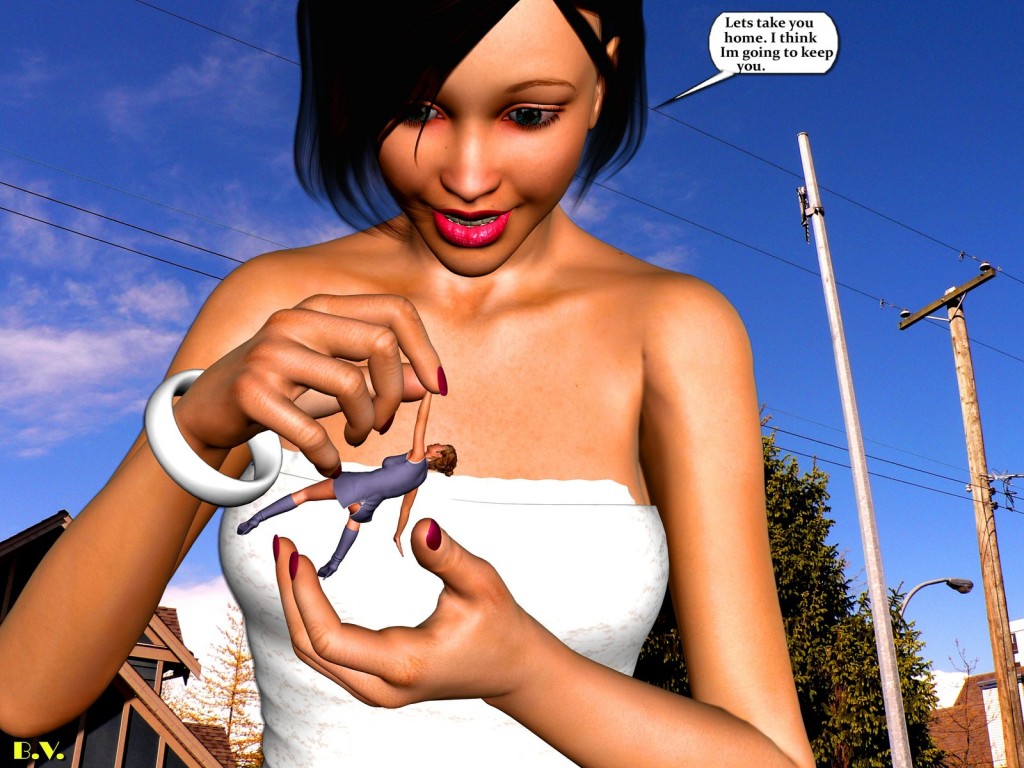 I think this giantess found the funniest toy she had ever seen. Just look at her face – she is so amused and happy. Who would know that her life had been miserable?
Now she found joy in life – tiny people. She is different from the other giantess – she doesn't want to crush them or eat them. She just want to play with them.
She doesn't want to feel lonely anymore. That's why she will keep the tiny woman!
Credit to Adrikk