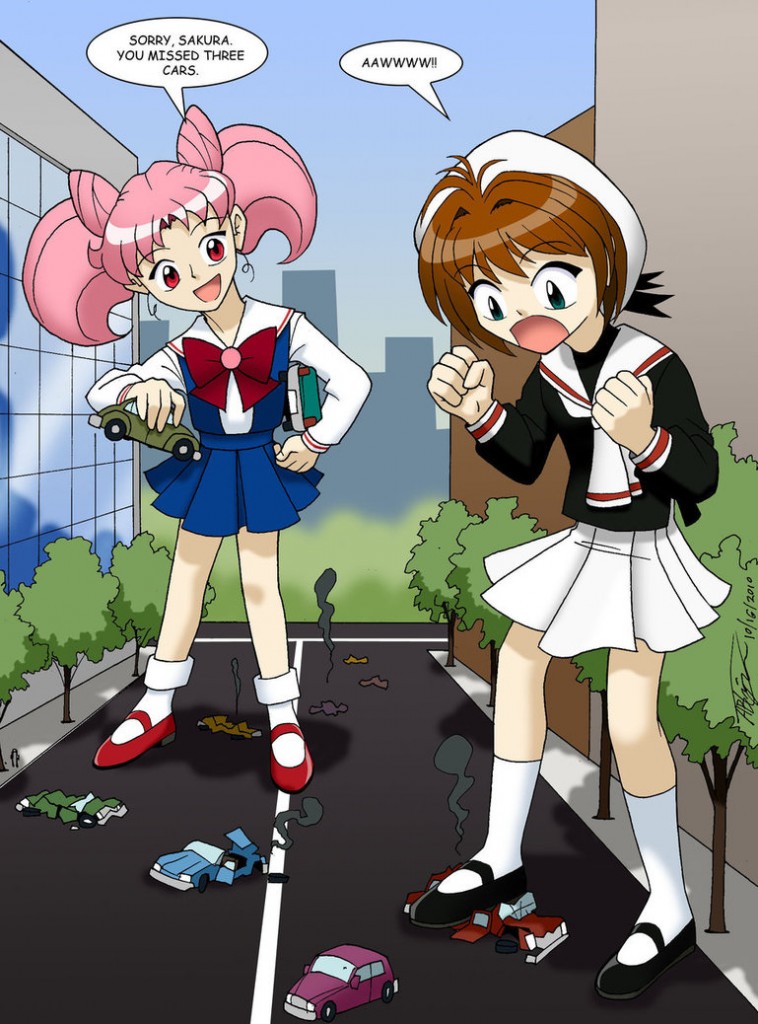 These pretty giantesses have found something to do for fun in the small city. If it wasn't that game, they would die out of boredom in this town.
They called the game "Hit them all!". The rules are simple – you just have to crush all the cars passing by. Quite easy to play but it's really entertaining.
Poor people in this city… They have become the leading roles in the giantesses' game.
Credit to ArthurT