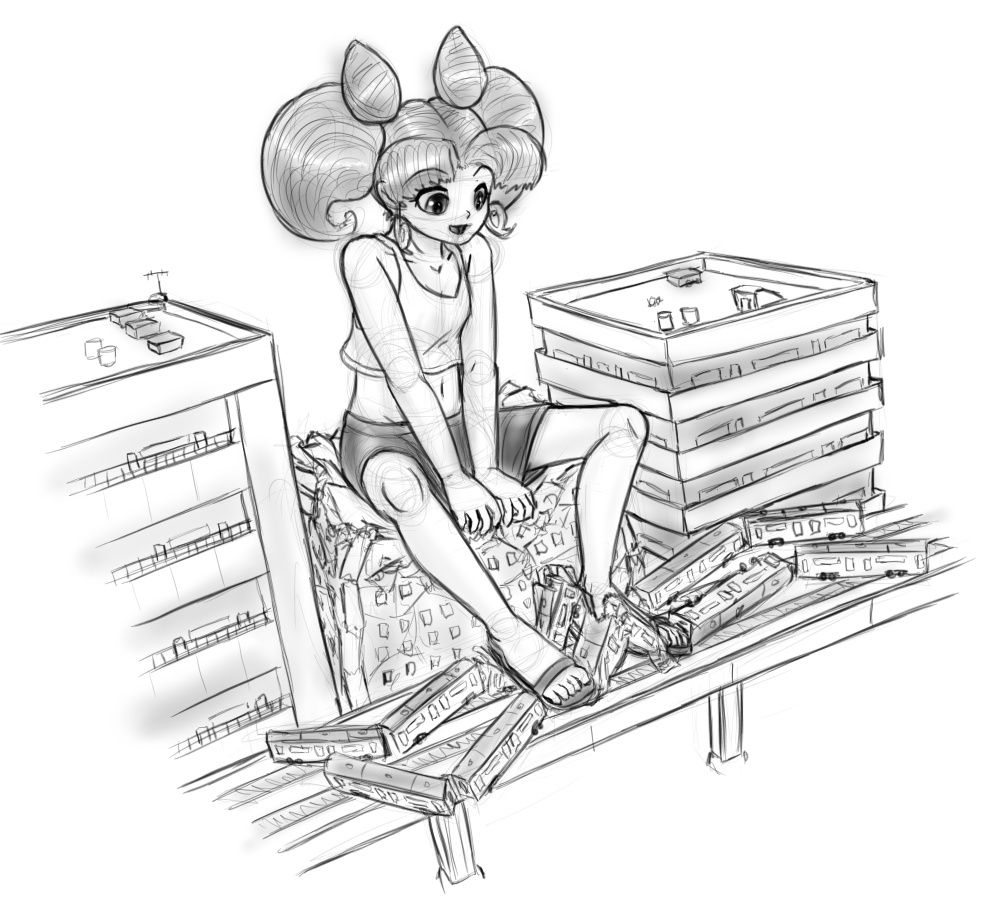 The timetable of the trains was incorrect. Because of this the girl missed her train, and it was really important for her to go to the near city. She was so angry that she suddenly grew up. She became a giantess.
Now she is revenging for this. If she can't be on the train, no one will. What does she care that the other people will not get what they want?
Besides that, it is also fun to watch how two trains crush. It's like having two little toys to play with.
Credit to AlloyRabbit