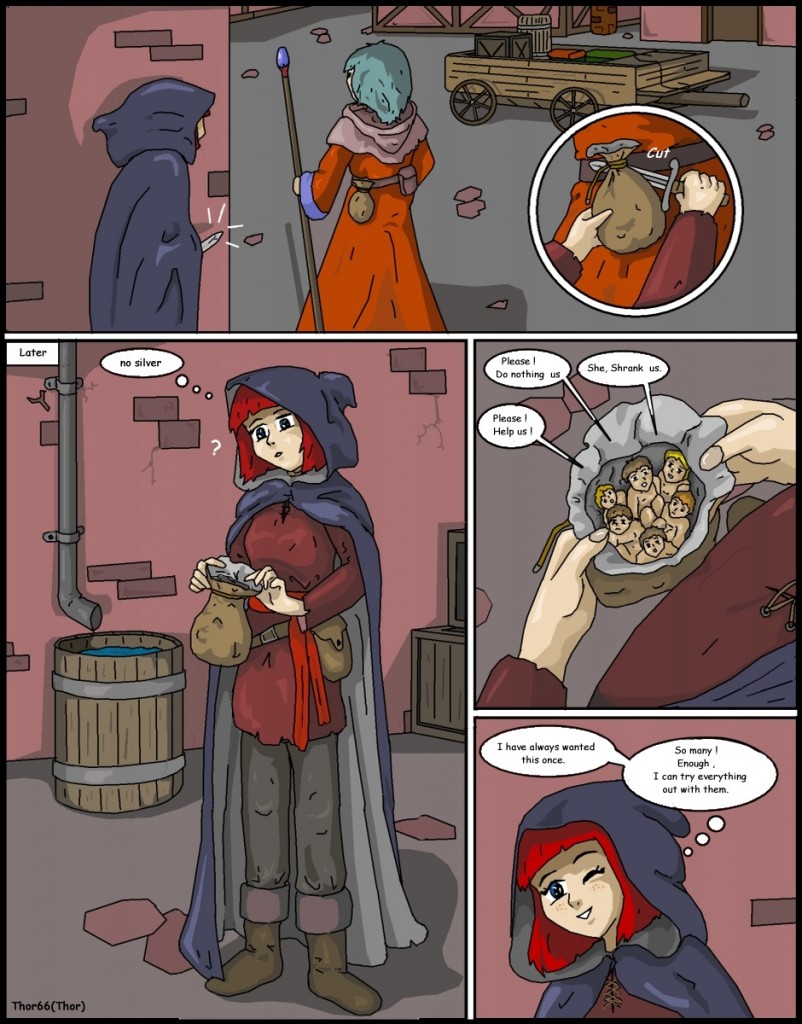 This cute giantess grew up with the dream to have some tiny people to play with. However, she never supposed she would have this chance until now…
After she stole a tiny bag from another giantess, which was supposed to be filled with coins, she discovered something else.
There were many tiny people. Her dream became true. It was even better than some treasure. From this moment she wasn't feeling lonely anymore.