J Yabari and the team at Giantess fan present The Green Goddess Inn. This comic is different from the rest as there are tiny people but they tiny people are fantasy creatures like fairies  and pixies. This comic also has a BBW giantess theme to it something no other comic has had before, well not as a giantess. This comic is about a tavern that caters for fantasy creatures. The staff and manager are all human women. The manager comes in to greet her guests the only way she can. This comic is packed full on giantess themes as it has gentle giantess for those who love gentle giantesses but it has also got a few crush scenes for those who like giantess crush so it caters for  any giantess and fantasy lover.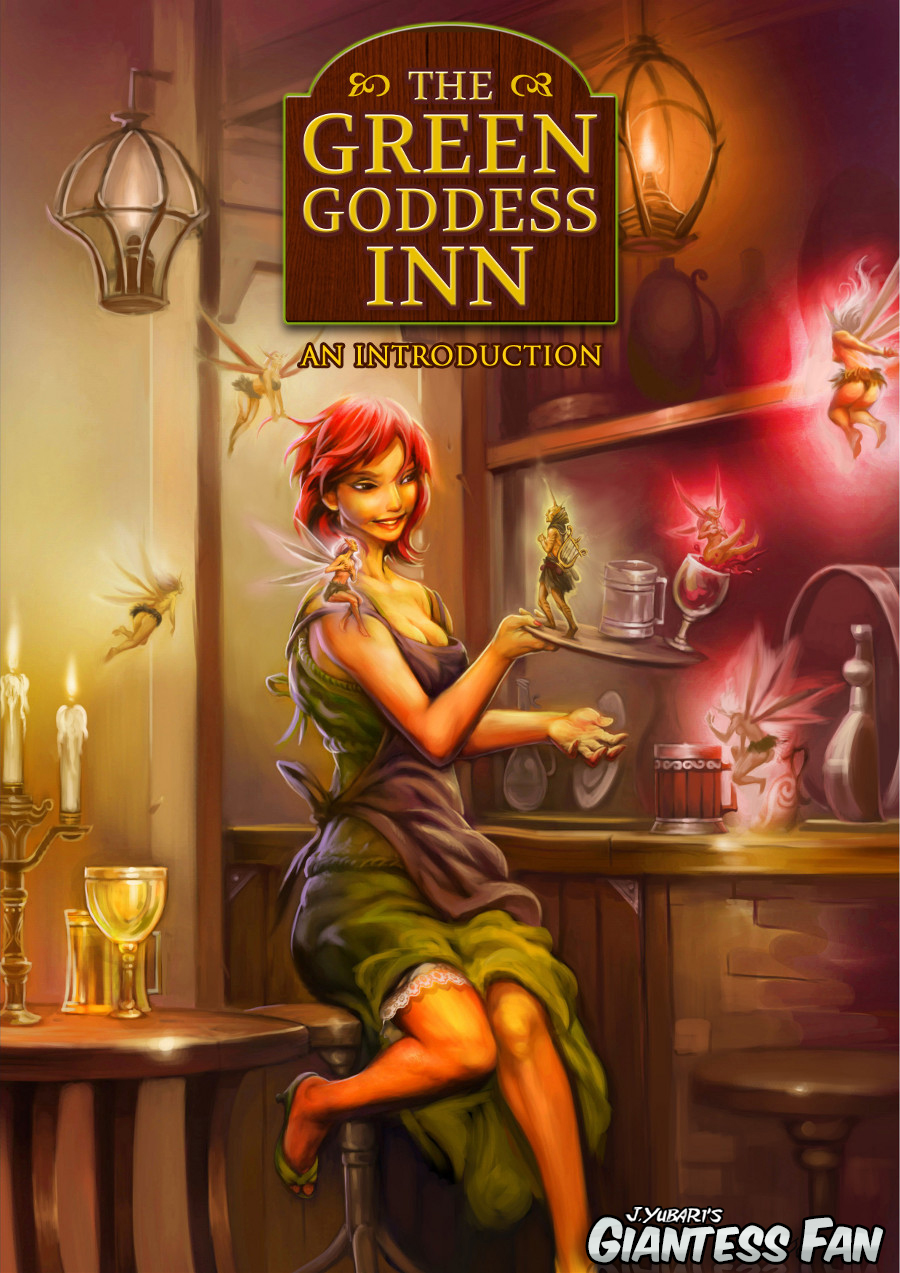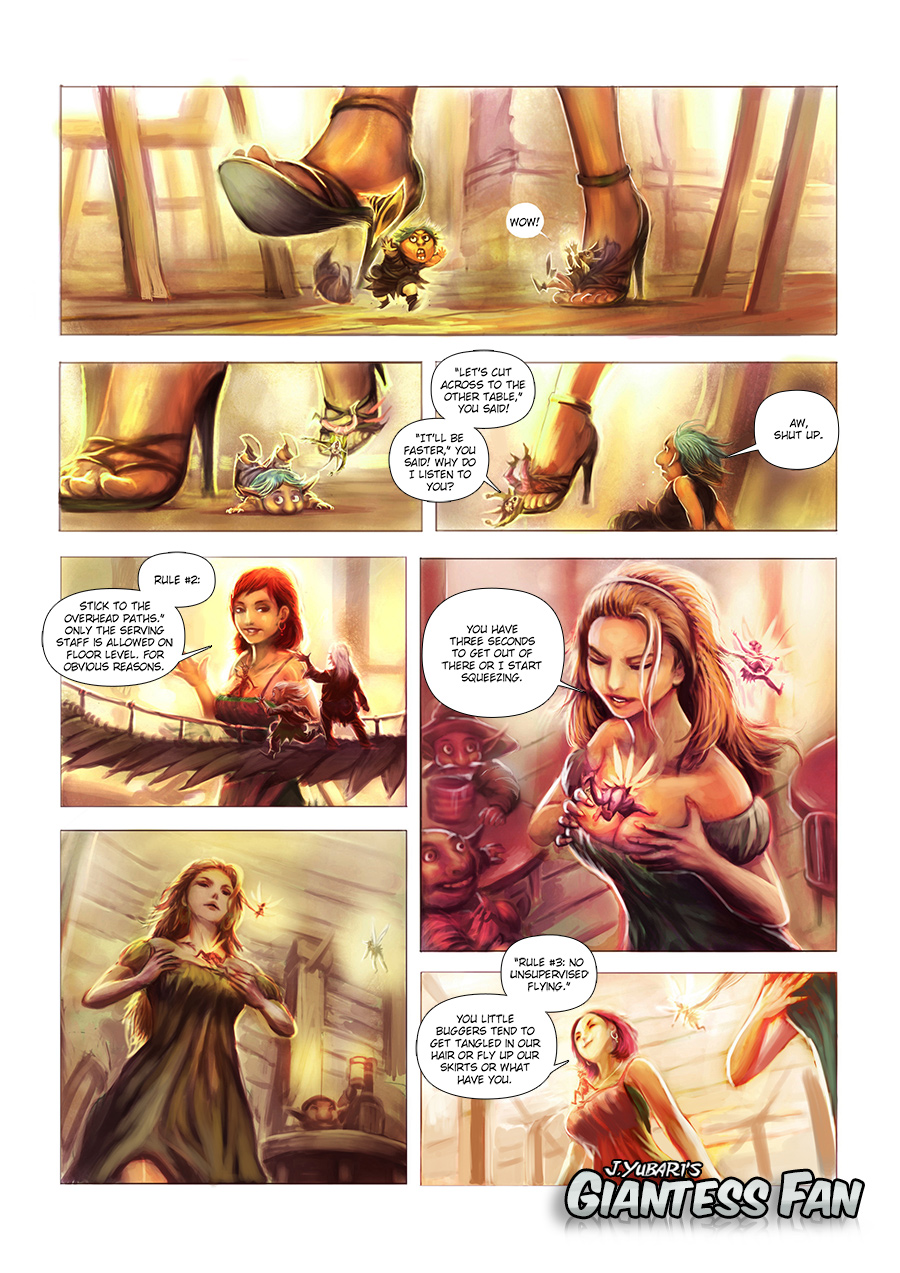 The Green Goddess Inn is a tavern built on the border between a human kingdom and a faerie kingdom. Its wait staff is composed of human women but its patrons are a mix of faerie races of many sizes—pixies, sprites, brownies, gnomes, leprechauns, etc. A faerie minstrel named Cully Greythorn arrives at the Green Goddess and is given a tour by a waitress named Runa. He meets the tavern regulars and learns the perils that the little people face here.
Comic tags: gentle, shrunken man, butt crush, bbw, boob crush
Support indie comics and become a member of Giantess Fan today and Download The Green Goddess Inn and many more titles.