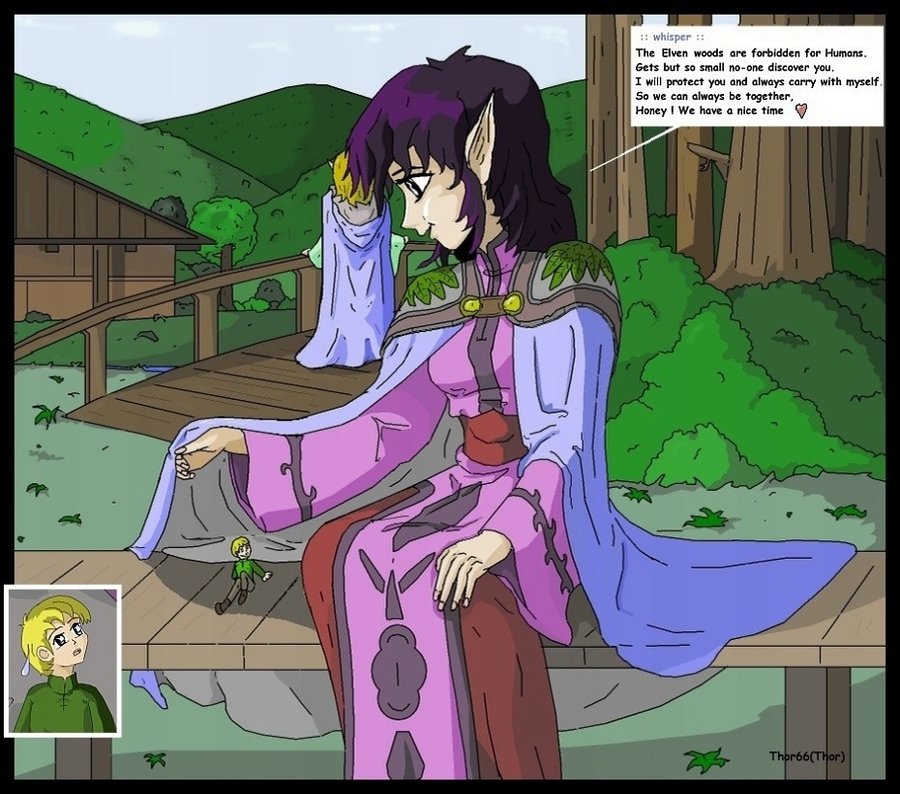 The Elv Alara and the Son of a Farmer at the edge of the Forbidden Elv forest live, are
fallen in love.
But you know itself only rare meeting.
However, one discovers Alara old Magic Spell one day.
With which one knows organism shrinking, and in such a way comes you on an Idea.
But the eyes of love are blind.
And sees her, this clearly so the saying cannot be undone.
What and you deed it would come out.
she should leave the woods.
and so … "He" is her small secret.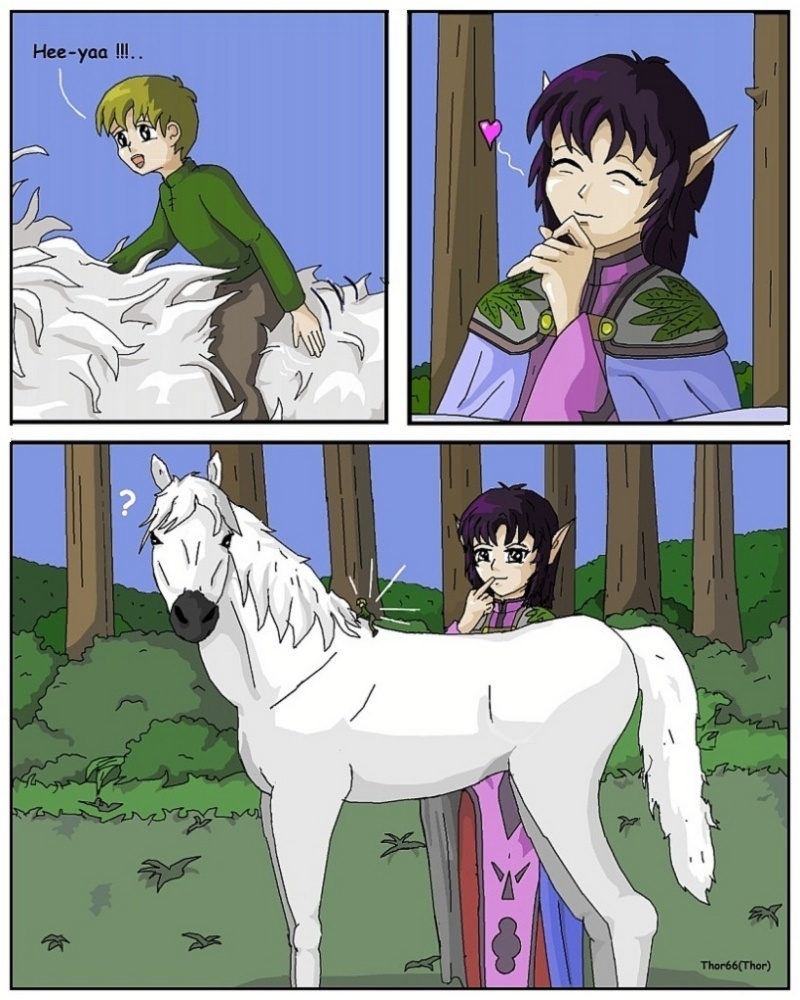 Alara presents its shrunk boy friend, its horse "Moon shine".
That is whole happy.
She comes on an idea.
Why not have a ride?
The next Day.
Better clothes have put you on for riding.
Sets its friend at place.
At which it has property a view and you also in talking can.
She believes which it safe is there however