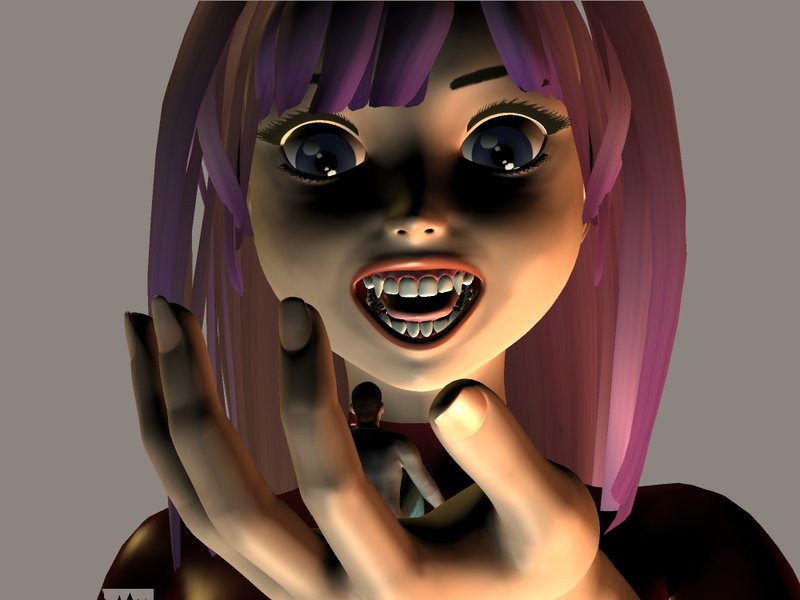 Someone escaped from hell – a beautiful, but very evil giantess. Now the whole world will suffer.
The first victim was a tiny man, not suspecting at all what would happen to him. He went out in the morning as usual, going to work. But the moment he left his house, a huge giantess came in front of him.
He tried to run away but in vain. He wasn't fast enough. Actually, no-one is fast enough to run away from her. After years of starving in hell, that day the giantess finally tasted a crispy human.