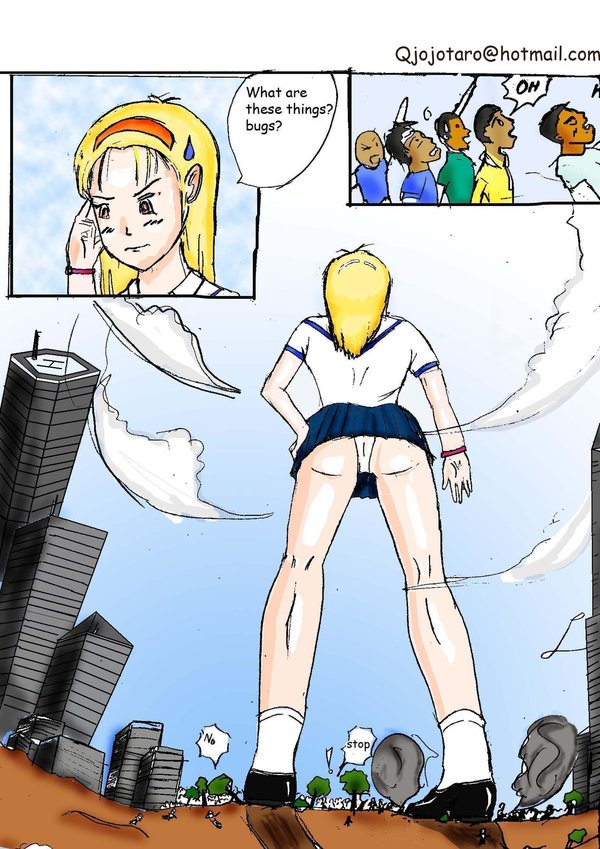 This sexy giantess student might be on her way back from school. But what has just happened? She saw so many tiny people that got in her way and this made her really angry. Those little bugs were really annoying.
She must find a way to revenge them. What a better way than to blow them out?
Look how strong she is. Being able to destroy even whole building with her devastating wind is just incredible… I would not want to be in the little people's shoes.