J Yubari and the team at giantess fan present Size Swingers. Size Swingers is about a couple who attend a special club who's speciality is the shrinking of men in which the women can use to however they wish. I think this series will appeal more to people who prefer the kinkier side of the giantess fetish and this series will also appeal more to the shrinking fetish. The story of this comic is well written as i find it kind of fun that there is a place where women can shrink and swap tiny men to use how they want. The art of this comic is really good as it goes with this comic really well.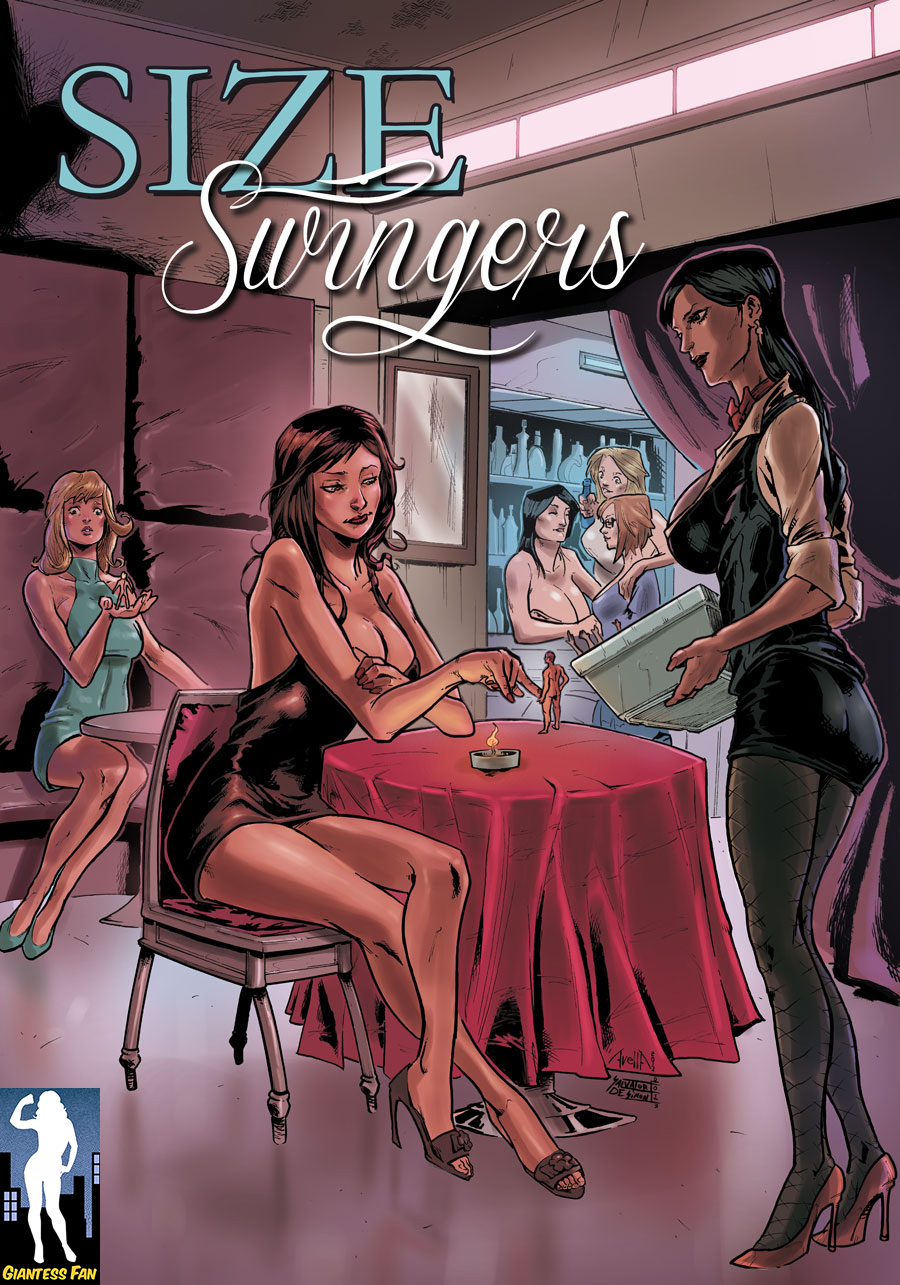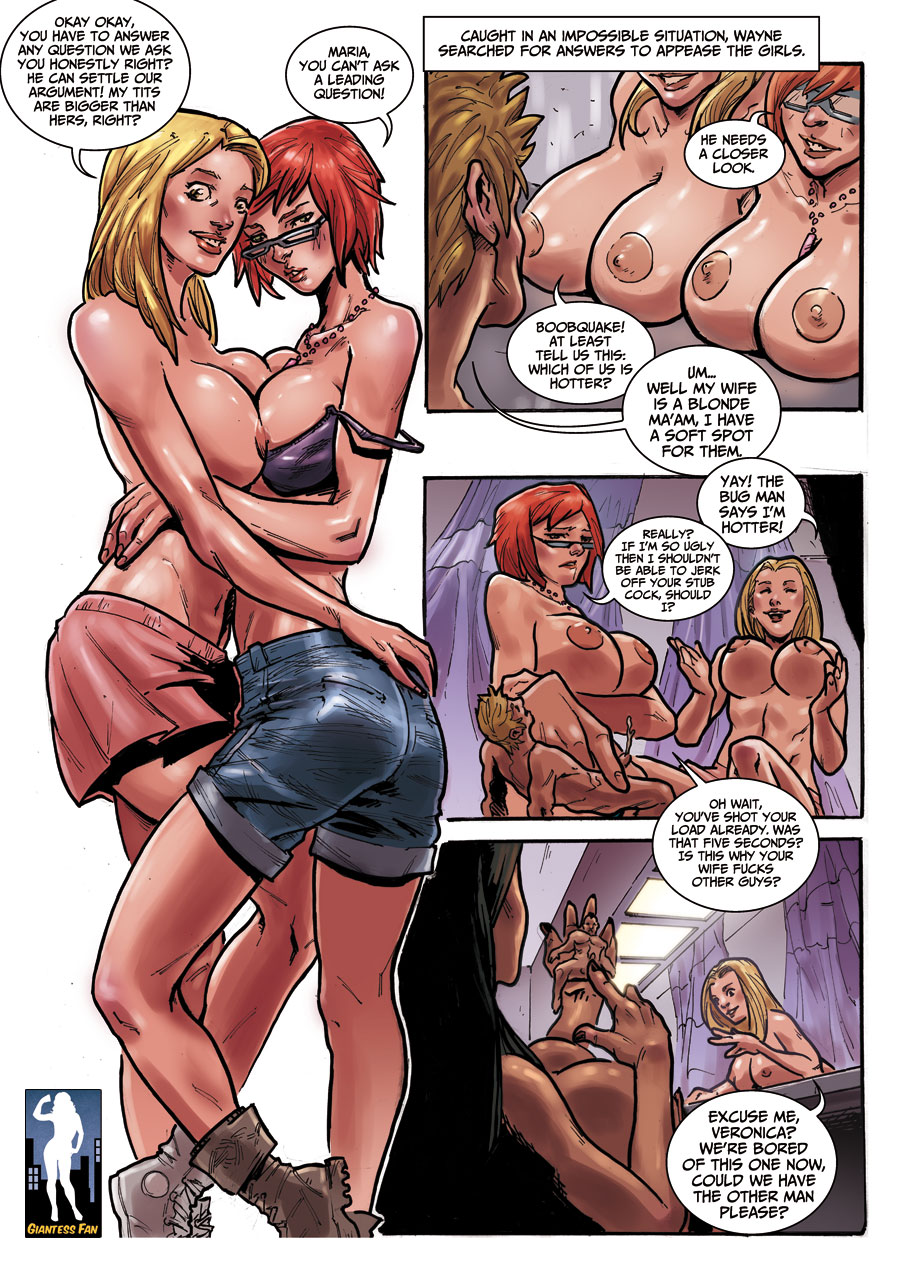 John and Anna have been married for five years. Like most couples they work hard and worry about the mortgage and bills. Unlike most couples they spend their weekends at a mysterious unnamed swingers club under the auspices of a strict madame, where the men are shrunk and passed around the women. The night starts well with the women getting their kicks and two teenage girls using their memberships for the first time. Then jealousy flares when chance presents Anna the opportunity to experience John's friend Wayne at his full size. How will their unorthodox relationship cope with the turmoil?
Tags: shrunken men, insertion, sex, giant couple
Become a member of Giantess Fan and download Size Swingers and other great comics today.