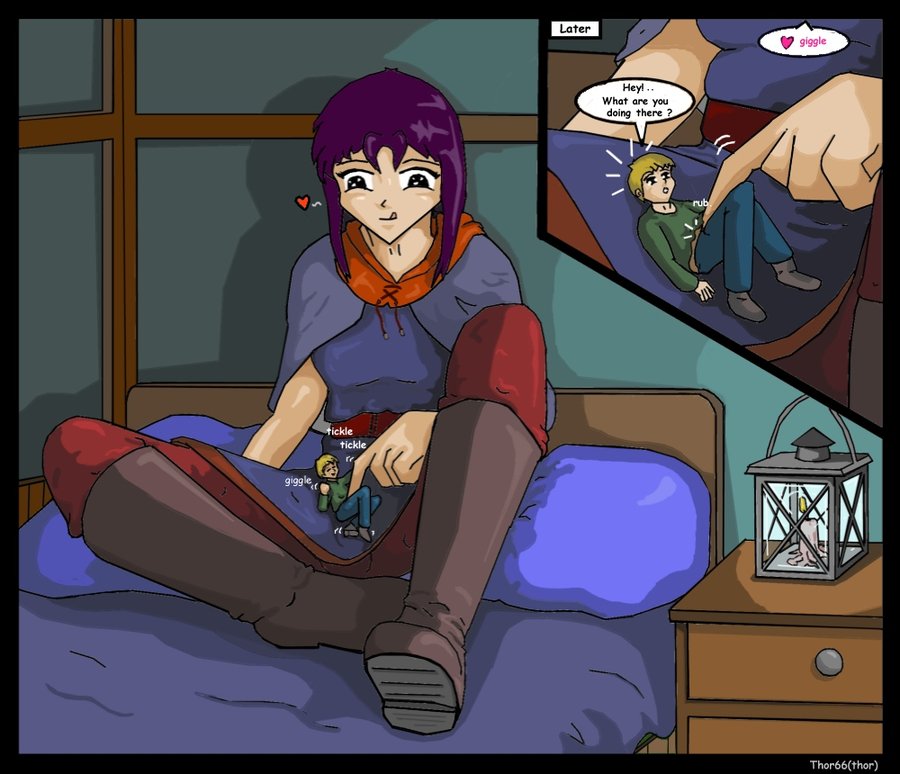 Every man has dreamed of a huge girlfriend, fulfilling all his wishes.
Well, this little guy has found one for himself, but there's something more. She's not doing what he wants. Just the opposite – he's her little toy.
Now she can do whatever she wants with him – play with him, tickle him, or even kill him. It's her choice. But he has nowhere to go, so he can only wait to see what will happen.
Credit to Thor66