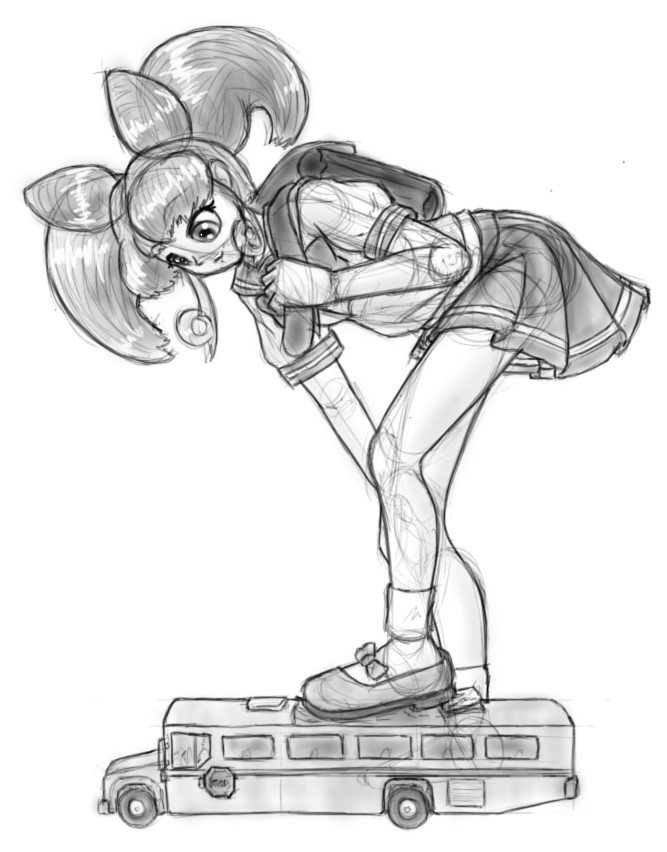 Teenagers are hard to deal with. They are very whimsical and they do whatever they want. You can order them anything.
Our schoolgirl doesn't feel like going to school. She wants to meet her boyfriend and have the whole day with him.
Her parents shouldn't have made her go to school. Now the school bus is completely shattered and apparently nobody will go to school today.