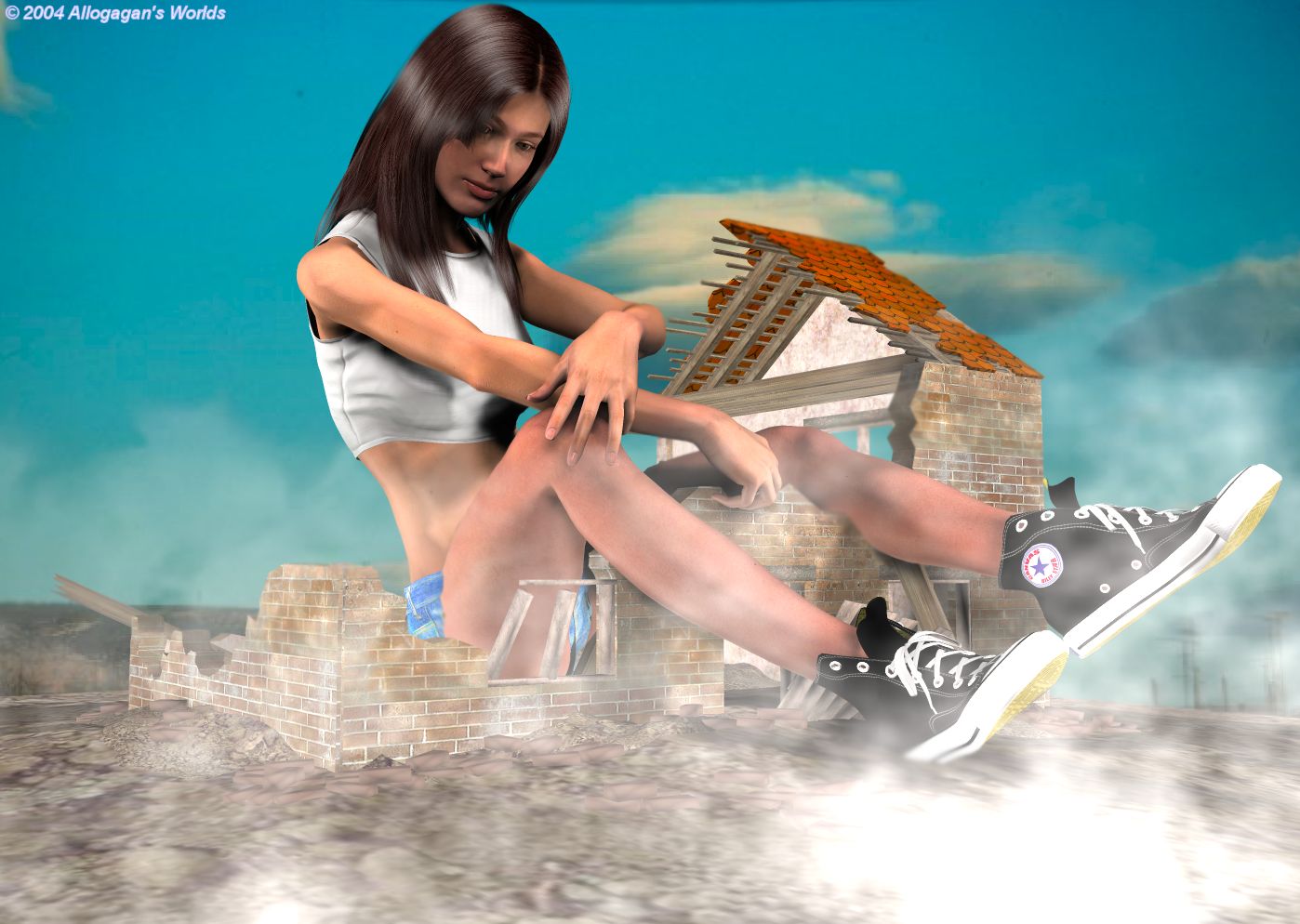 Our giantess wanted to get fit for her prom. She had to be able to put on the sexy dress she bought.
She decided that the best way to lose some weight is to engage in sports. She chose to run.
One morning, while she was running as usual she tripped in a small car parked in front of the house. This was disastrous because she fell down and crushed the house.
You'd better be more careful where you park your car. Otherwise, you can end up without a home.