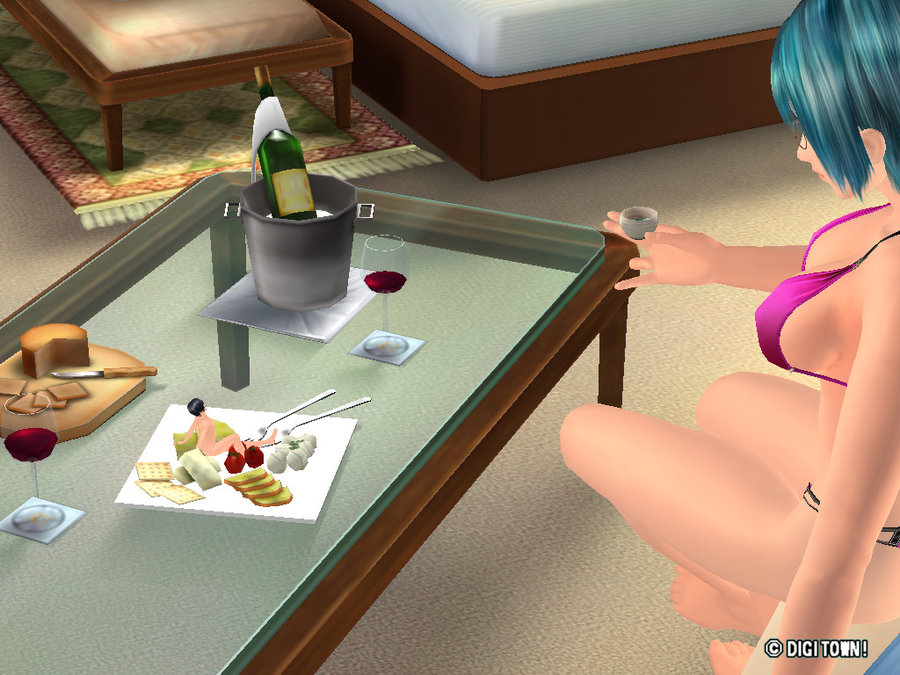 This giantess was all day long on the beach. She hasn't had even a piece of food for lots of hours. She couldn't wait to go home because she knew what was waiting for her there.
A glass of wine and a plate of sushi were already put on the table. Many of you would wonder what's so special in this… Well, the sushi was different. In spite of fish, it was made with human meat. A tiny crispy man was waiting for her in the plate.
Now she won't be hungry anymore!
Credit to poly1100