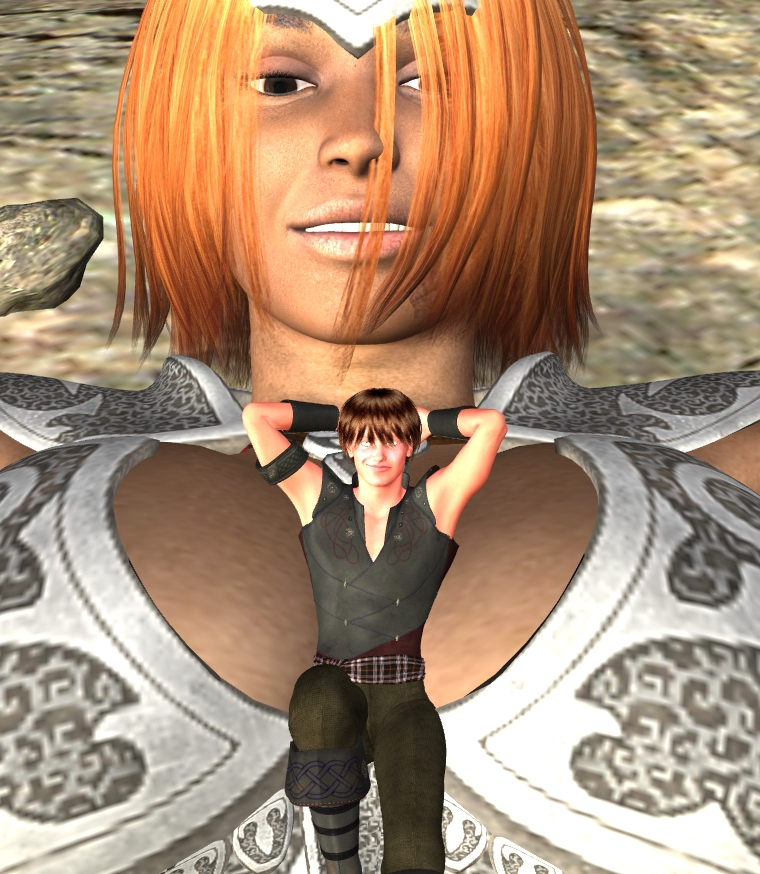 Who wouldn't dream of such a rest!? It's even better than the Hawaii or any other destination.
It's so comfortable and cozy. Just lying there and enjoy the view. Of course, it's a little bit dangerous but if the giantess doesn't mind, then it's okay.
Apparently this one likes to have someone between her boobs. It calms her down and make her feel wanted.
I doubt that anyone will refuse to be there!
Credit to BombGts