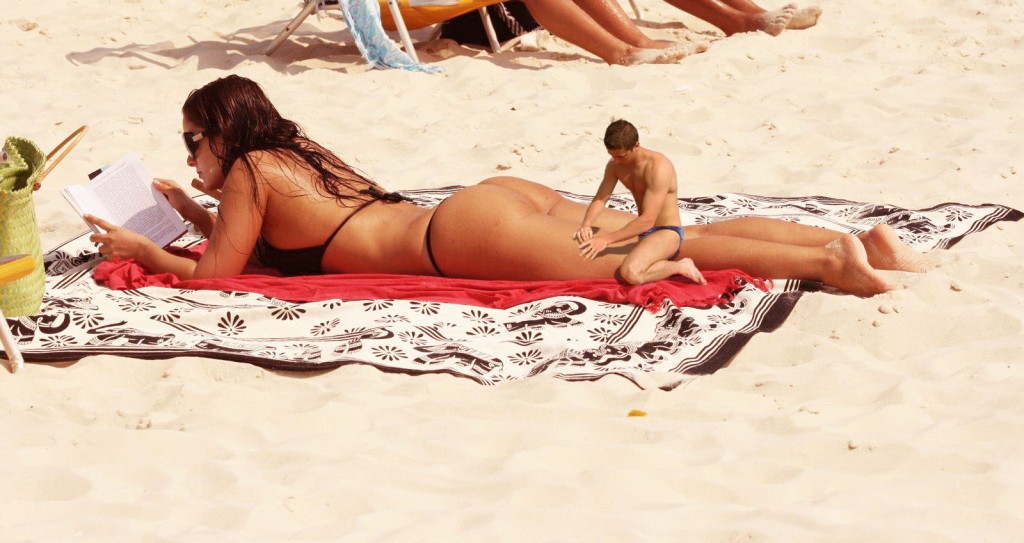 This giantess is really lucky. Who wouldn't dream of such vacation?
I can't wait for the weather to get warmer in order to go to the beach. This is my idea of relaxation. I love spending time on the beach, just reading a nice book or magazine and sunbathing. And it gets even better if I have some male company who would please all my wishes.
This giantess has it all and that's why I envy her so much.
Credit to Giantess-7of9