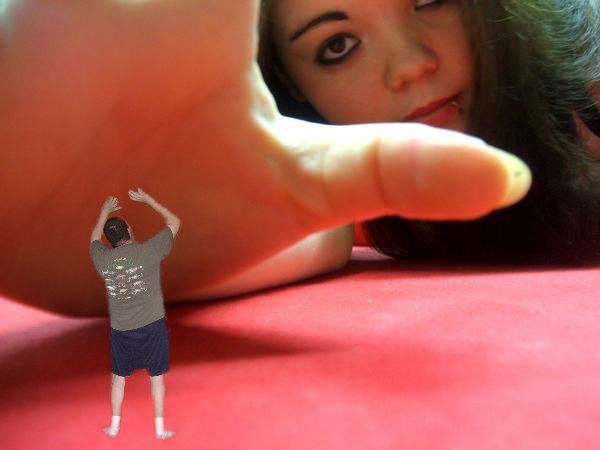 The tiny man is in trouble! Giantess Alyssa is hungry and she wants to have something to eat.
While she was wondering what food she can get for herself, the tiny man passed by her, looking at her curiously. This is what drew Alyssa's attention. He shouldn't have done this. Now his life is in trouble.
Starving Alyssa finally dound something right for her and she'll do anything to get it. I guess it won't be hard at all for her. After all, you can't escape from a hungry giantess.