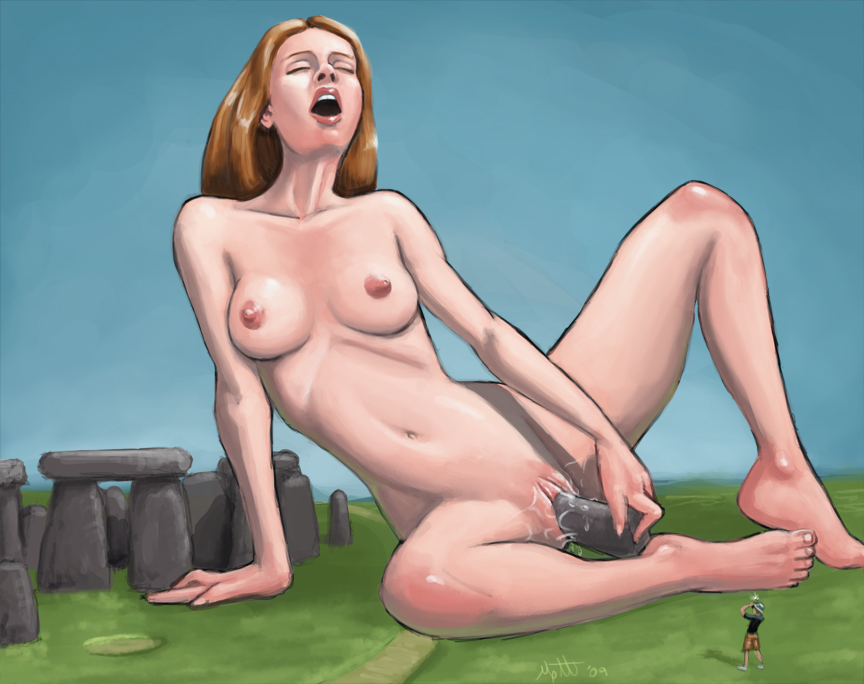 This giantess is so desperate. She hasn't been with a man for so long. Now she gave up waiting. She couldn't stand it anymore.
She needed to be pleased. She didn't care how, she only knew it had to be done immediately. So she took a stone and started pleasing herself. This caught the people's attention and they stood there watching her and taking photos of her.
Now everyone knows about her but she doesn't mind. She's happy now so nothing else matters.
Credit to Giantess-7of9