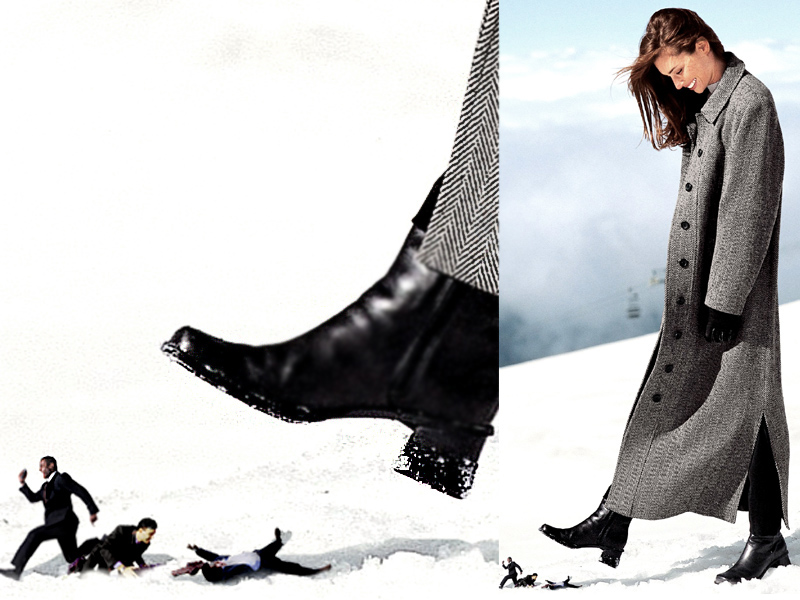 When I hear Christmas, I always think of winter and snow. Some people hate this time of the year because of the cold and dull weather. But some, especially children, just love it.
Winter means snowball fights, Santa and presents. It's really fun.
This giantess feels as if she is still a child. She loves to play in the snow. It's her favourite time of the year because only then she can find little humans hidden in the snow, who she can crush.
Credit to Giantess-7of9