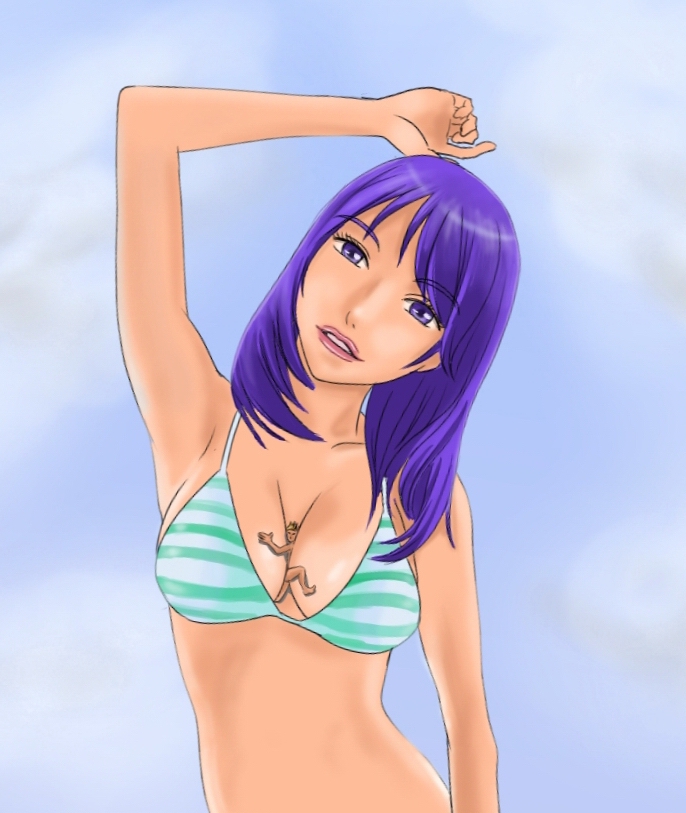 Summer is my favorite season. And I believe that this little guy thinks the same.
This is the best season for men, especially if they are on the beach. All these ladies in their swimming suits are just awesome.
Giantesses love to catch men's attention. They are willing to do everything for that, even to give guys a free lift on their breasts. The view from there is amazing and this doesn't happen very often.
Credit to Giantess-7of9