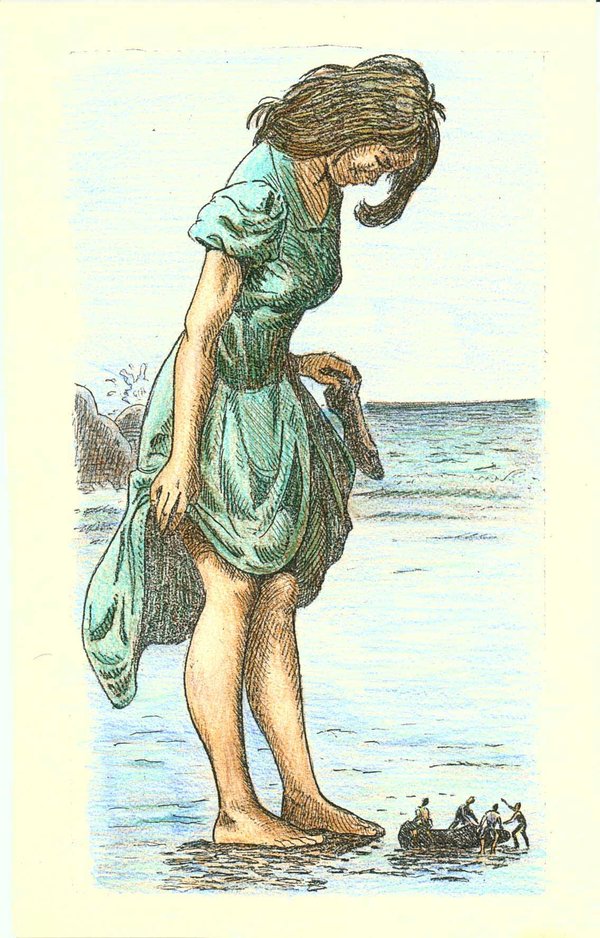 A cute and calm giantess have got lost after a shipwreck. Now she's on an unknown island where she doesn't know anyone.
The local tiny people haven't even heard about these interesting creatures called giantess. They are very poor so they use everything they find in the most suitable way.
Unfortunately, our giantess have taken off her shoe so as soon as the little people saw it, they thought it was a boat.
Be careful, people! Don't steal her shoe or the good giantess will get very angry. This is not very safe for your lifes. Just a friendly advice.