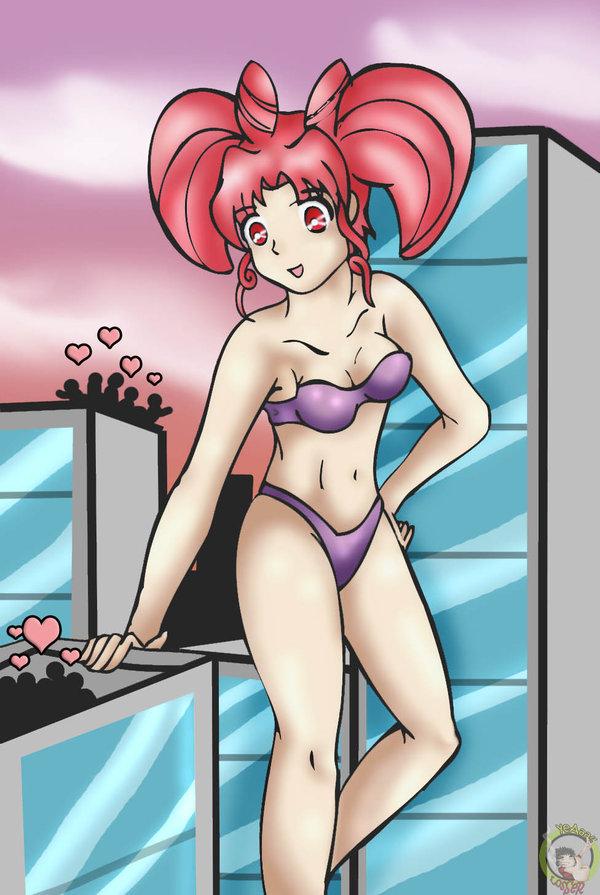 This cute and sexy giantess just went out from a lingerie shop. She bought herself a new bathing suit for her summer vacation. It's time to show off!
She put it on and went on the street. The tiny people were speechless. They were just looking at her and dreaming that she will be their girlfriend.
The bathing suit was definitely the right one for her!