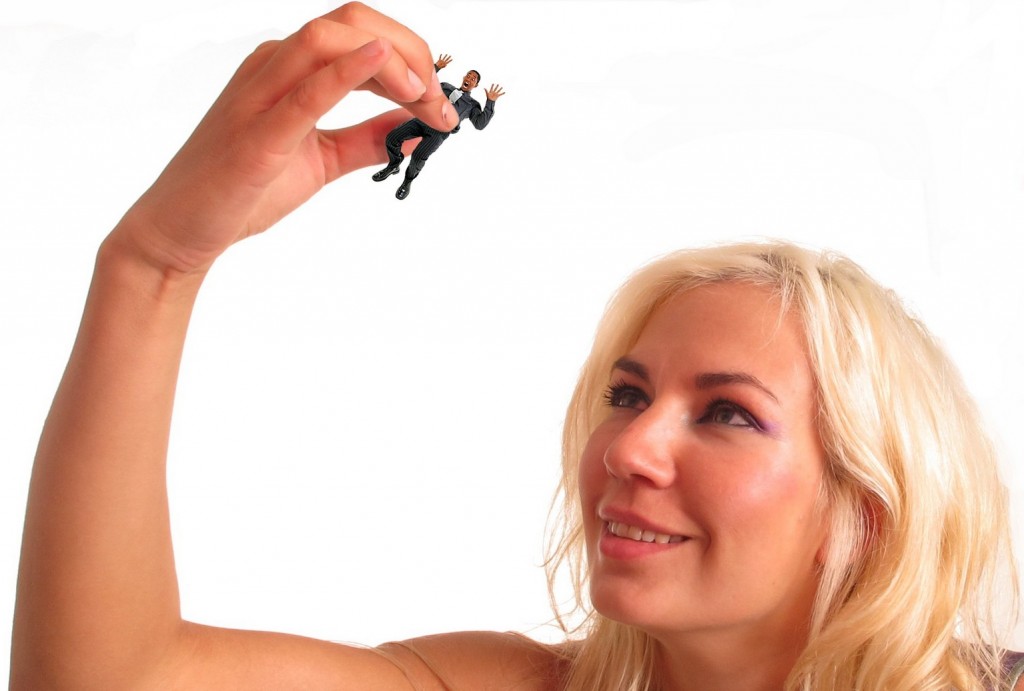 I'm just loving the tiny man's expression. It's so much fun. He is just about to go crazy because of this situation.
The worst is that he doesn't know what will happen to him. Or maybe he have some suggestions? I bet it won't be quite pleasant.
According to me, there are three options – she will play with him, she will crush him or she will eat him. Which way do you think is the worst?
Credit to Giantess-7of9